British lightweight sportscar maker Ariel Motor Company is planning a new model called the Ariel Atom 3.5R. It's going to be a limited edition with a tweaked Honda engine and a paddleshift transmission.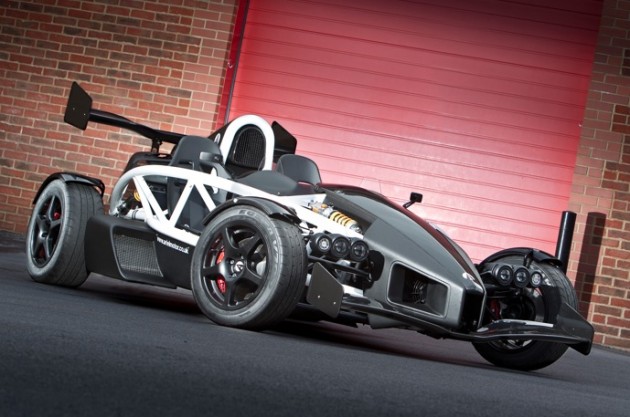 Based on the two-seat Atom 3.5, the 'R' features a tuned version of the already-tweaked Honda Civic Type R 2.0-litre four-cylinder. In its regular 3.5 state, it's supercharged and produces 231kW. Thanks to a slight increase in boost pressure and a new intercooler, it develops 261kW.
Behind it will sit a special Sadev six-speed paddleshift transmission. Ariel says it is similar to the one used in the insane Atom V8, which, according to feedback received by the company, is a very quick and enjoyable gearbox. Simon Sauders, Ariel boss, said in a recent Autocar report,
"We've seen a growing demand for paddleshift cars over the past year or so. One of the big successes of the Atom V8 was its paddleshift. People who drove it were impressed with the speed and ease of gearchanging, and felt it particularly suited the Atom's character. We're reacting to that."
To improve handling performance – not that the Atom needs it – the Atom 3.5R comes with Ohlins TTX dampers. These use an internal reservoir layout as opposed to the common remote system, and apparently provide excellent body control and better ride quality.
Lastly, a set of sticky Kumho performance tyres will be fitted up to ensure maximum traction for outright dominance out on the track and security and stability on the street.
A full debut will take place within a couple of months as Ariel makes some final finishing touches to the colour scheme.