Allan Simonsen has died after crashing the number 95 Aston Martin GTE entry in the 2013 Le Mans 24 hour endurance race, currently underway. The incident occurred just four laps into the annual event.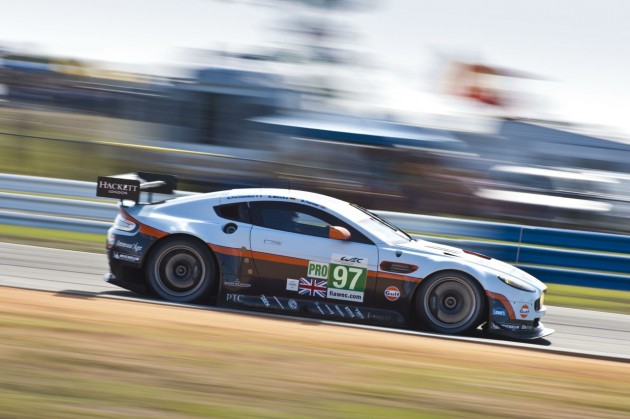 (Image: Not actual vehicle, GTE shown for illustration purposes only)
This has been the first fatality at Le Mans since 1997. The Danish driver had competed in Le Mans seven times before. He lost control of the Aston at the Tertre Rouge corner soon after 3:00pm. Race organisers released a statement, saying,
"The driver was immediately attended on the scene by the doctors from the Automobile Club de l'Ouest's Medical Service.

"In a serious condition, Allan Simonsen was transferred immediately to the Circuit Medical Centre where he died soon after due to his injuries."
The exact cause of the accident is yet to be determined. Judging by video footage, Simonsen didn't collide with another vehicle. It appears the rear end lost traction, which sent the GTE off the track.
The Aston Martin website has been modified, and now displays only a statement, saying,
"It is with great shock and sadness that the Aston Martin Racing Team confirms that an accident occurred shortly after the start of the 24 Hours of Le Mans at around 15:09 hrs CET today (22 June) when the No 95 Vantage GTE driven by Allan Simonsen left the track at Tertre Rouge.

"Tragically, and despite the best efforts of the emergency services in attendance, Allan's injuries proved fatal."
At the specific request of his family, the Aston team will continue in the 24 Hours of Le Mans in tribute to Allan.
The video below may be sensitive to some viewers. It does not show the actual impact, but it does show the moment Simonsen spun off the track.