McLaren has pulled the wraps off a rather intriguing and odd-looking concept car at the 2012 Pebble Beach Concours d'Elegance event in the US, called the McLaren X-1 concept.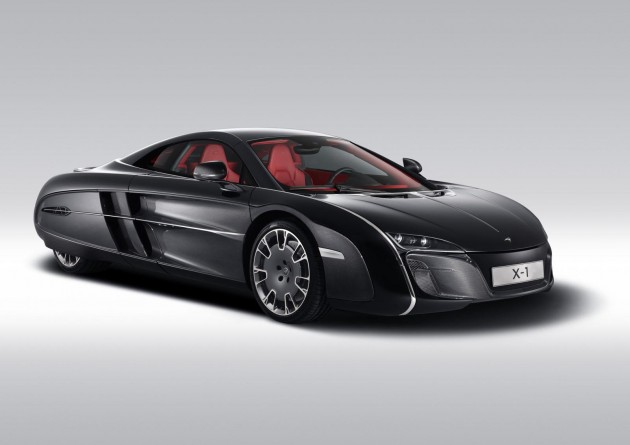 It's hard to believe but this strange concept is based on the McLaren MP4-12C. It was built by the company's McLaren Special Operations (MSO) division for an anonymous client who wanted a unique car.
We're not quite sure if this is 'unique' enough for said client, but it sure does stand out as something different. As Paul MacKenzie, MSO program director, explains,
"One of our clients who already owned a McLaren F1, a Mercedes-Benz SLR McLaren and now a 12C, wanted a unique car. The conversation began with our Executive Chairman Ron Dennis almost three years ago – before the 12C was even launched. The client wanted a machine that had all the capability of the 12C but wrapped in a unique body that reflected his needs and personality."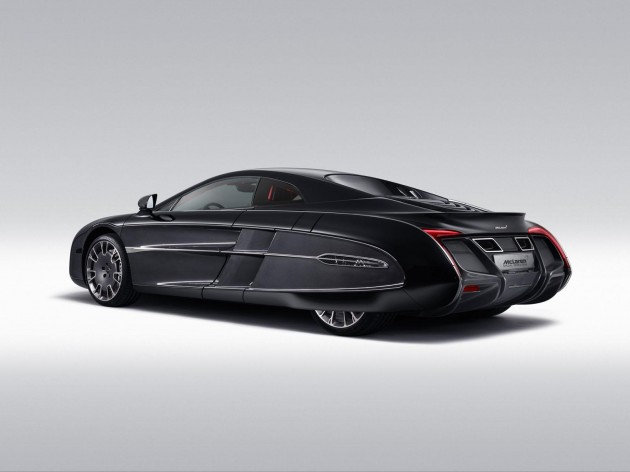 The end result is a very low profile and futuristic body with scissor doors and a Batmobile-like rear end. It's all packaged together with the underpinnings and interior of one of the latest and greatest supercars currently on the market.
According to the background details, the client meet with MSO for just three hours to discuss what he/she wanted, pointing to various retro and classic icons on which to draw inspiration from.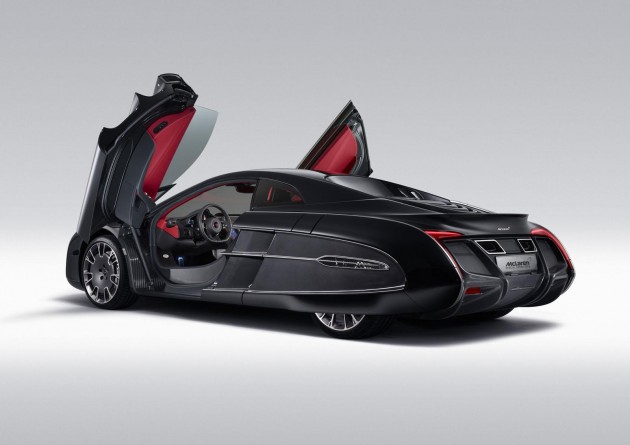 Some of these cars included the 1953 Chrysler D'Elegance Ghia, the 1959 Buick Electra, and even an Airstream trailer. Inspiration was also taken from objects as simple as a grand piano and an eggplant – we didn't know inspiration can be drawn from an eggplant.
Power figures haven't been revealed, however, MSO says it uses the same mechanical fundamentals as the 12C. This would include the 3.8-litre twin-turbo V8 which produces 460kW.
What do you think of it? If you had all the money in the world and were given the opportunity to influence the making of your own supercar, would it look as dramatic as this?