The Italian government is said to be encouraging Lamborghini to build its upcoming SUV in its home country in Italy, through tax incentives. The vehicle is set to be a production version of the Urus concept.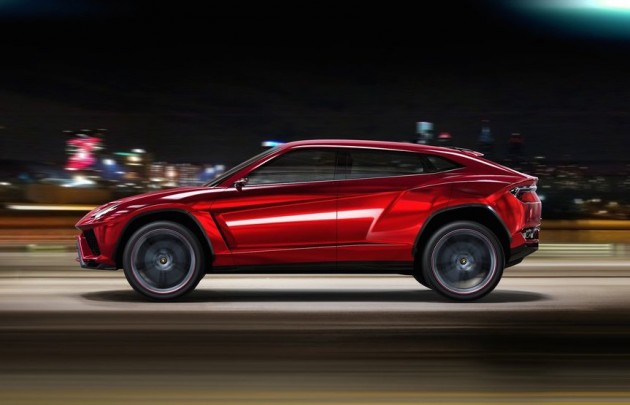 Lamborghini executives are yet to give the official green light for production of the Urus, but even so, Italian Prime Minister Matteo Renzi is said to be offering as much as 100 million euros in tax incentives to make sure the vehicle is built in Italy.
It's understood Lamborghini is still creating a business case for such a model, which then has to be approved by parent company, Audi. In an Automotive News report an Audi representative said first the vehicle needs approval before any production location is settled.
As market trends show more and more interest for SUVs, it does seem a likely direction for the Italian sportscar brand to produce the Urus. Lamborghini sales rose 19 per cent in 2014, which means the company could be ready to expand its showroom lineup and invest in other models.
The vehicle is expected to borrow many chassis components and major technologies from the Volkswagen Group umbrella, and we could see some of these parts being made in existing non-Italian VW facilities around the world.
It won't be the first SUV Lamborghini offers, if production is given the go ahead. Fans might remember the LM002 off-road vehicle from the 1990s. The LM002 was a robust and almost military-grade vehicle not really intended for the masses.