BMW has released a video showcasing some of the development and engineering that went into honing the aerodynamics of the upcoming BMW i8 eco-friendly sports car.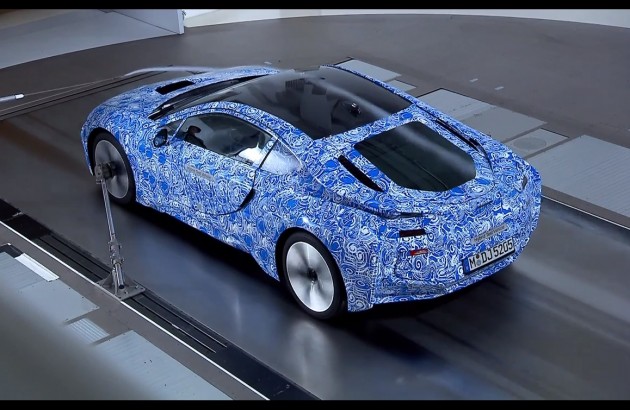 Falling under BMW's latest 'i' sub-brand, the i8 is going to be the company's first ever bespoke sports car that uses a plug-in hybrid powertrain.
Specifically, it uses a 1.5-litre TwinPower turbo three-cylinder engine producing 170kW. On top of that, a 96kW electric motor provides power for the front wheels. The system is capable of driving the car in electric-only mode for around 35km.
As you can see just by the design, the i8 is all about efficiency, even aero efficiency. The body features various wings and air guidance contours which help it cut through the air. Meanwhile, the low-profile silhouette gives it that true sports car character.
In terms of performance, the i8 is set to cover the 0-100km/h sprint in 4.5 seconds, while offering a limited top speed of 250km/h.
The i8 will make its official debut at the 2013 Frankfurt Motor Show next month. It should be an interesting car for BMW, and it should create some spark with consumers when it eventually goes on sale next year.