More details and a teaser sketch of McLaren's 2019 three-seater flagship with a central driving position have emerged, with the 'Hyper-GT' car featuring hybrid technology and an all-new chassis.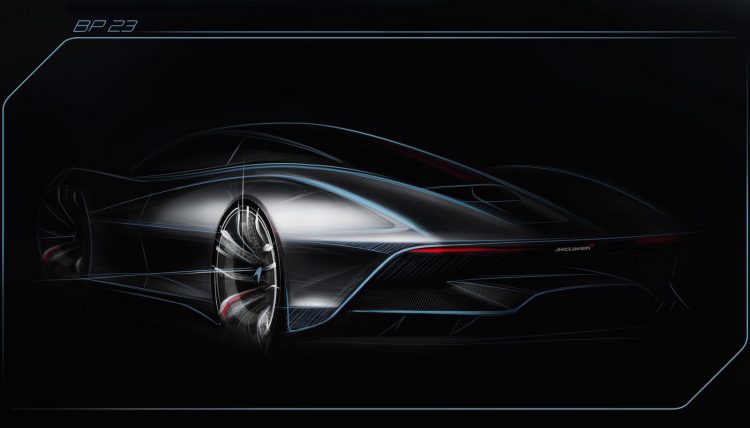 Codenamed BP23, the car is something of a spiritual successor to the seminal F1 hypercar of the 1990s in many ways but with more of a 'GT' emphasis for road comfort than an outright speed racer.
Only 106 examples will be built, with help from McLaren Special Operations division, and all to customers chosen by McLaren, at a cost of £2 million (AU$3.27 million) for the carbon fibre, Woking-assembled coupe.
BP23 will be optimised for road comfort and will be a "luxurious three-seat car with hybrid powertrain". McLaren promises it will also "be the most powerful and most aerodynamic road-going McLaren" ever made.
McLaren boss Mike Flewett has confirmed the BP23 will sport more serious battery and electric motor hardware than the P1, setting the template for the next Super Series model, succeeding the 720S. When pressed about how many cylinders the next Super Series will have, he uttered:
"For us, it's all about attributes. If we can get the performance, it doesn't matter if it's 12 or 10 or eight or six. We're not wedded to cylinder count, but we are wedded very much to performance and excitement."
There are rumours McLaren could be working on a six-cylinder engine for that car. As for this BP23, deliveries are scheduled for 2019, and all have be pre-sold.