Renault is planning to get in on the Geneva Motor Show action and has announced it will be unveiling for the first time the KADJAR SUV. The company will also debut a new Renaultsport model.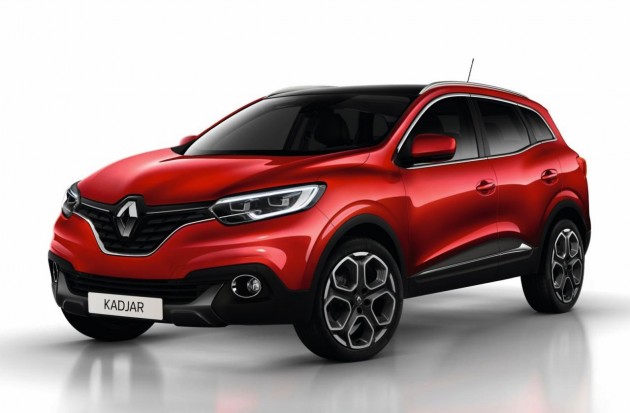 The all-new KADJAR is a small SUV based on the Nissan QASHQAI. As you can see by this image revealed earlier, the vehicle shares very similar proportions and panel contours with the QASHQAI as well.
Underneath it will come equipped with a front-wheel drive system or an all-wheel drive system, depending on the variant level. Power is set to come from a 1.6-litre turbo-diesel producing around 96kW, joined by a 2.0-litre petrol developing 106kW.
Renault has been very discreet about its new Renaultsport model, simply saying that "a new Renaultsport will be amongst the other exhibits on Renault's stand". Could this be a sporty SUV? Or maybe it's a city car dressed with the tinsel of R.S.?
The French company is also planning to showcase the new Espace and a new motor system for the ZOE electric vehicle. A number of C-segment crossovers will be on display as well. Stay tuned on March 3, when the big event starts.