McLaren has released a teaser video giving us a preview of the new McLaren 'P12' F1 successor, concentrating on its advanced aerodynamics. The new model will be unveiled at the Paris show at the end of this month.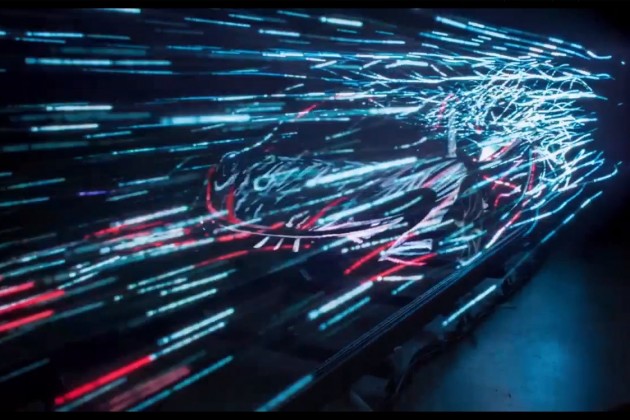 Replacing the epically fast McLaren F1 is a big task, and one that McLaren is taking very seriously. Being the flagship model, everything has to be at the pinnacle level.
As this video futuristically demonstrates, the new McLaren – dubbed the P12 – will feature a very slippery body. This will not only help with achieving extremely high speeds, but also assist with high-speed stability and engine efficiency.
Details of the powertrain aren't yet official, but according to international word the new mega Mac will come with a tuned version of the 3.8-litre twin-turbo V8 currently powering the MP4-12C.
The V8 will receive additional support through the use of an electric motor and KERS arrangement. The V8 is set to offer around 599kW alone, while the electric motors could add around 119kW. Overall power is tipped to be around the 718kW mark. Will this be enough to surpass the McLaren F1's famous top speed of 391km/h?
Click play below to see some of the aerodynamics taking shape. We'll be sure to keep you updated on this in the coming weeks.