General Motors and Honda have announced they will be joining forces to co-develop new hydrogen fuel cell technologies for future vehicles. The long-term agreement hopes to see the technologies made available on the market by 2020.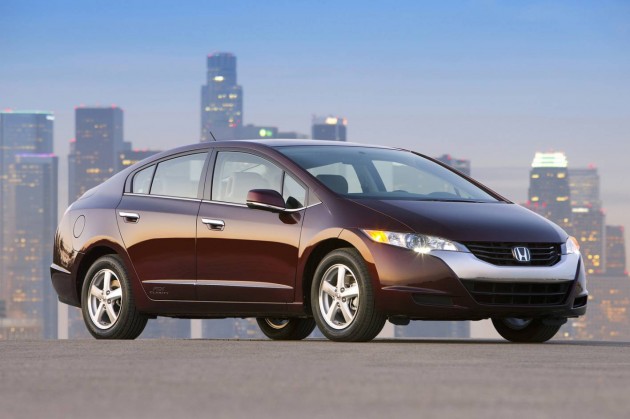 A number of car companies have been announcing partnership deals lately, mostly in a bid to share the costs of developing cutting edge technologies. In the case of GM and Honda, the two are regarded as the leaders in fuel cell development.
According to the Clean Energy Patent Growth Index, GM and Honda rank number one and two, respectively, in total fuel cell patents filed between 2002 and 2012. This includes more than 1200 applications between them. Dan Akerson, GM chairman and CEO, recently spoke about the deal, saying,
"This collaboration builds upon Honda and GM's strengths as leaders in hydrogen fuel cell technology. We are convinced this is the best way to develop this important technology, which has the potential to help reduce the dependence on petroleum and establish sustainable mobility."
The two companies will focus on advancing refueling infrastructures, which is considered the main area that still needs development for hydrogen power to become a viable and user-accepted alternative fuel source. Takanobu Ito, president and CEO of Honda Motor Co. Ltd. said,
"Among all zero CO2 emission technologies, fuel cell electric vehicles have a definitive advantage with range and refueling time that is as good as conventional gasoline cars.

"Honda and GM are eager to accelerate the market penetration of this ultimate clean mobility technology, and I am excited to form this collaboration to fuse our leading fuel cell technologies and create an advanced system that will be both more capable and more affordable."
Hydrogen fuel cells are seen as potential alternative fuel source to replace petrol and diesel in the future. Various governments around the world are putting more and more pressure on carmakers to reduce their emissions. If fuel cells can be developed to a workable stage, they will become one of the greenest forms of energy, producing zero direct emissions.
Honda has already introduced the FCX Clarity (pictured) fully hydrogen-powered vehicle in the US and Japan on a lease basis. GM also introduced the Project Driveway program, which involved dispatching 119 fuel cell vehicles for data collection purposes.