Tesla's upcoming Model 3 sedan could be packaged with a battery pack up to thirty per cent more efficient than the battery pack powering the current Model S.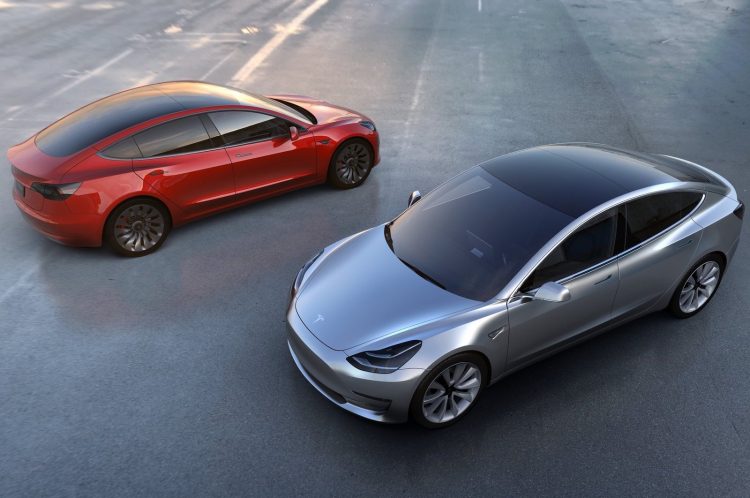 While Tesla is yet to officially announce many of the technical specifications for the Model 3's componentry, Jeff Evanson, vice president of investor relations at Tesla did announce earlier this year that the base variant will offer more than 215 miles (346km) of range, powered by a battery pack "smaller than 60kWh".
In addition to this, at a presentation in Mexico last month, Tesla's chief technology officer JB Straubel claimed the company's battery technology had eventuated in a 30 per cent improvement in energy density when compared with the Model S.
Tesla has in the past mentioned a 30 per cent figure, but it was more in the context of the cost of battery production rather than the energy density. Now however, we've got the clearest sign yet from JB Straubel's most recent comments. Straubel said:
"One of the not very intuitive, maybe not common sense pieces of this is that as you increase the energy density of the battery, you are also reducing the cost. Because in really high volume, things tend to cost about the same as they weigh. You can essentially look at the raw materials that go into the battery and how much those weigh – and that tends to be what define the cost."
He went on to explain that the batteries are steadily improving every single year, saying, "When we went from the Roadster to the Model S, they have improved by about 40 per cent and when we were designing the Model 3, they were about another 30 per cent better."
If you take Tesla's other products as a comparison, increases in energy density are plain to be seen. The first generation Powerpack for example weighed in at 1720kg and had an energy capacity of 95kWh, translating to an energy density around 55Wh/kg. Comparing that with the latest generation Powerpack 2's 130Wh/kg, and there's nearly a tripling (136 per cent) in the energy density in just a few years of development.