What car is the king of the Nurburgring? It's a question that has been really put to the test in recent months, with the introduction of a number of massively capable hypercars hitting the scene.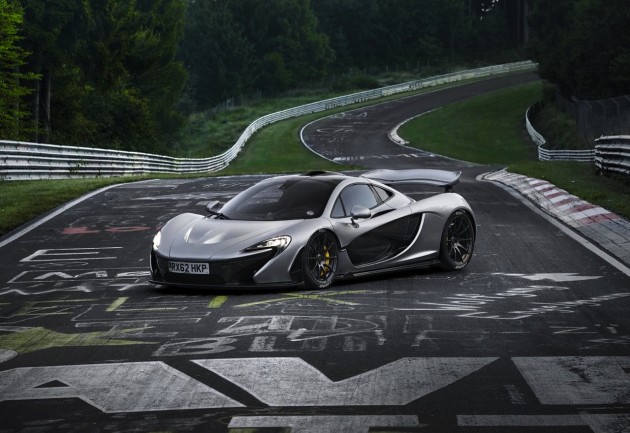 Porsche has recorded the latest 'official' record with the new 918 Spyder. It posted at time of 6:57, which makes it the quickest genuine road-legal production car to ever lap the circuit.
Nissan came close with the mental new Nismo GT-R, posting a time of 7:08.679, while Ferrari is yet to test the upcoming LaFerrari hypercar.
The main contender left is the McLaren P1. The company has been venturing to the treacherous circuit fairly regularly, however, a specific lap time for the P1 is yet to be revealed.
McLaren even released a bit of a teaser video of the P1 on the Nurburgring. Rumours suggested a time of 6:47. An insider has apparently revealed the car can do it in the 6:30 range.
Speaking with Autocar, the insider claims the P1 can do a lap "a fair bit quicker" than the suggested 6:47 time. If it can indeed do 6:30-something it would make it the new king of the 'Ring.
The LaFerrari is expected to post an equally mind-bending time, if the company ever chooses to run a full hot lap.
If the companies refuse to announce official times, we might have to wait for some of the well-respected motoring journalists/racing experts to jump behind the wheel to finally draw some sort of conclusion.