The new BMW M4 high-performance coupe hasn't even gone on sale yet, but it hasn't stopped Duke Dynamics from coming up with a tuning package proposal.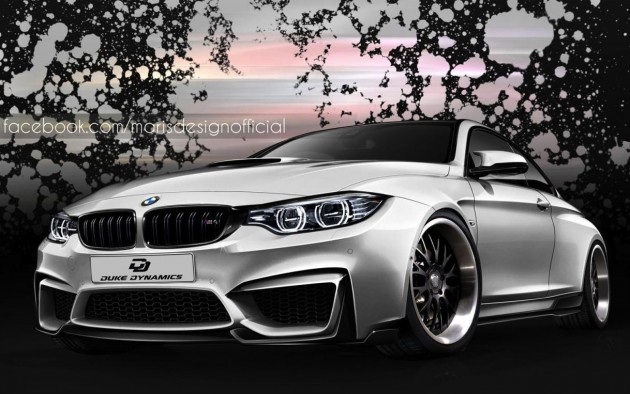 It is just in preview stage at the moment, however, just taking a look at these digital renderings gives you an idea of what's going to be on offer.
The company is planning a full bodykit with a three-piece carbon fibre front bumper bar, carbon side skirts and massively pumped out wheel arches, and a chunky underside diffuser setup at the back.
There's been no speak of under-bonnet enhancements, but given the fact the M4 hasn't gone on sale yet, it's hard for companies like Duke to develop such options at this early stage.
In factory form, the BMW M4 comes with a 3.0-litre TwinPower turbocharged inline six-cylinder producing 317kW of power and 550Nm of torque. It's able to cover 0-100km/h in just 4.1 seconds with the optional seven-speed dual-clutch auto.
More details on the kit will be revealed at an upcoming Bimmerfest event. Stay tuned for updates.