At a recent 2012 Audi Q3 press launch in Switzerland, Audi revealed a prototype 2012 Audi Q3 'RS' edition to all the journalists as a kind of surprise. The Q3 RS was rumoured to be in the making, but now, Audi has simply shown that such a model will exist, evident by this video.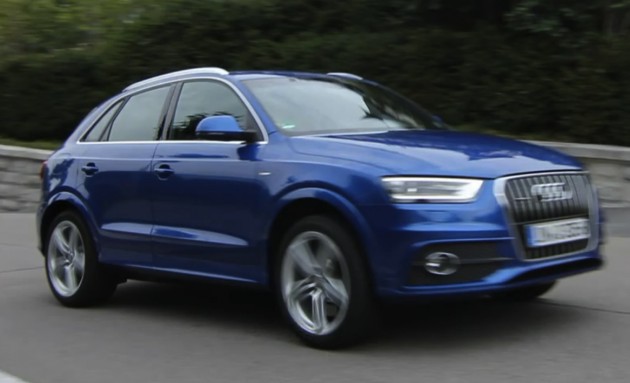 The 2012 Audi Q3 'RS' is set to feature Audi's 2.5-litre TSFI five-cylinder engine giving off that distinctive five-cylinder howl – possibly one of the best sounding Audi engines. Power output is said to be rated at around 225kW, channelled through Audi's quattro all-wheel drive system.
It's understood the Audi Q3 RS will only come with a seven-speed DSG dual-clutch gearbox. Other highlights include discreet cosmetic enhancements, typical of Audi 'RS' models, like slightly pumped wheel arches, a bodykit with new front and rear bumper bars and a twin-outlet exhaust.
Now we're not sure of the origins of this video, we found it through Sportbilen's YouTube channel. The start of it seems to build anticipation to what was meant to be a normal Q3 press launch, until this Q3 RS rolled up. It takes a while to get going but have a listen to that engine. Very nice.
The high performance Q3 is expected to hit the showrooms some time next year.