Nissan has taken celebrations for India's 68th Republic Day to another level, with a world record-breaking feat on a dry lake bed in India.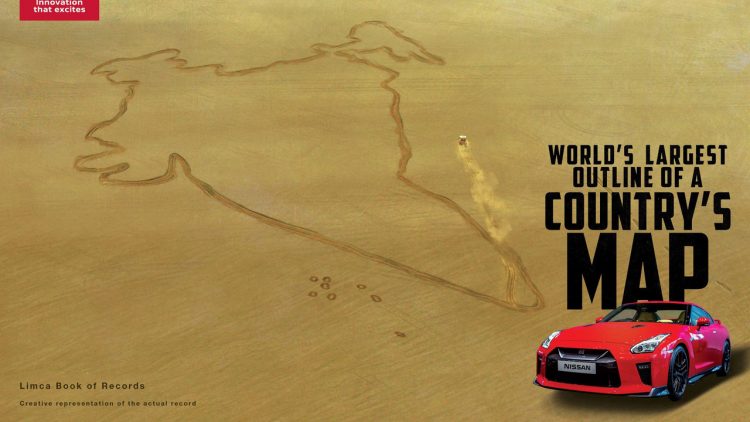 In celebration of both India's Republic Day and the launch of the updated 2017 Nissan GT-R, Nissan broke the record for the largest outline of a country's map. The record was set at Sambhar Lake, and verified by Limca Book of Records, Gunniness' Indian counterpart.
Professional rally driver Ruhal Kanthraj was given the nod to pilot the GT-R on the lake, along a pre-destined GPS route, having to do multiple laps to ensure the outline stood out for photographs.
When completed, all up, the outline of India measured 14.7km, with the stunt set to be published in the 2018 edition of Limca's book of records.
The GT-R is no stranger to breaking world records, with the bonkers 2.7-second 0-100km/h sprints and quarter mile runs aside, it also set the world record for the fastest drift recorded. The record took place at Fujairah International Airport in the UAE, with a Greddy-tuned GT-R pushing out 1105kW stepping its tail out at a verified 304km/h.
The 2017 Nissan GT-R has had its power output from the 3.8-litre twin-turbocharged V6 unit raised to 421kW/633Nm. It is on sale now.