The all-new Jeep mid-size SUV, set to replace both the Compass and Patriot, will apparently be revealed during the third quarter of this year in Brazil.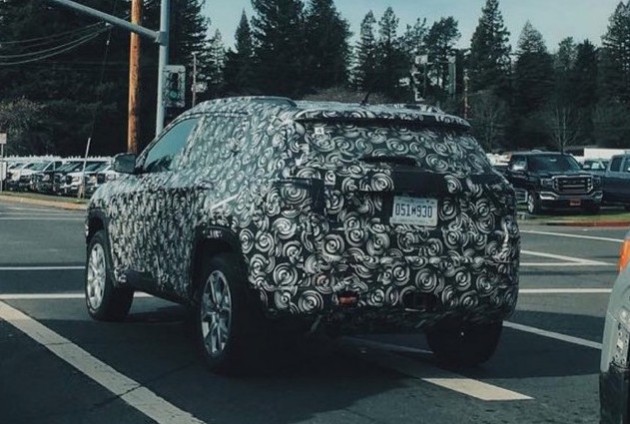 Jeep has been spotted test driving a prototype version of the new model, but it's believed there is still some fine-tuning to do before it hits the market. Jeep will want to be as quick as possible with the vehicle though as the mid-size SUV segment has never been more popular.
The current Jeep Compass has been on sale in essentially the same form since being introduced way back in 2007, with a facelift in 2011. However, the platform on which it is based, the Mitsubishi-Chrysler GS/MK platform, actually debuted back in 2005.
As for the Patriot, it's based on the same platform and adopts the same components in many areas, only using a more rugged and traditional body style. It has been on sale in essentially the same form since 2006. The exterior design alone provides some evidence of its age.
For the next-generation SUV Jeep is set to merge the two models, thus creating a similarly-themed entry-level SUV, designed for those who are perhaps looking to sample the Jeep experience for the first time.
It's understood the new model, nicknamed the Compatriot, will ride on the same platform as the Jeep Renegade small SUV and Fiat 500X. On top, we can expect a semi-masculine body in the theme of Jeep's latest models, while also infusing some of the softness of the Compass.
Unlike the Renegade which is produced in Italy, the new 'Compatriot' is set to be assembled at various locations around the world, including in Brazil and Mexico. Market entry is then said to kick off early in 2017 after an initial reveal during the third quarter. Both front-wheel drive and four-wheel drive variants are likely to be offered.
According to reports, the current Compass and Patriot will continue on the market until production is put to an end in December. Showrooms are likely to still offer the last remaining examples into 2017.