Here's an interesting creation. We all know the MX-5 is a great driver's car but it could do with a bit more power. How about a Toyota 2JZ engine under the bonnet? Oh boy.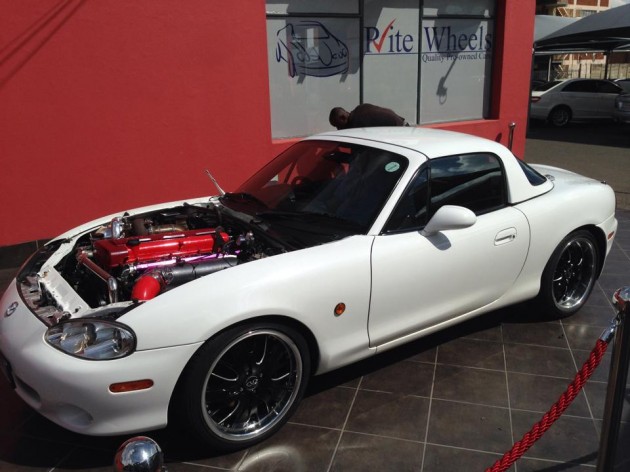 Yep, this little lightweight sports roadster has undergone some surgery, and now it has a 2JZ-GTE implant. This means it's now powered by a 3.0-litre inline six engine. Not only that, the engine in question is modified with a giant single turbo conversion.
There's no mention on how much power this little beast is producing, however, the standard 2JZ offers over 206kW. With some light tuning it's easy to get these bulletproof motors laying down upwards of 450kW, which is what we're guessing this has.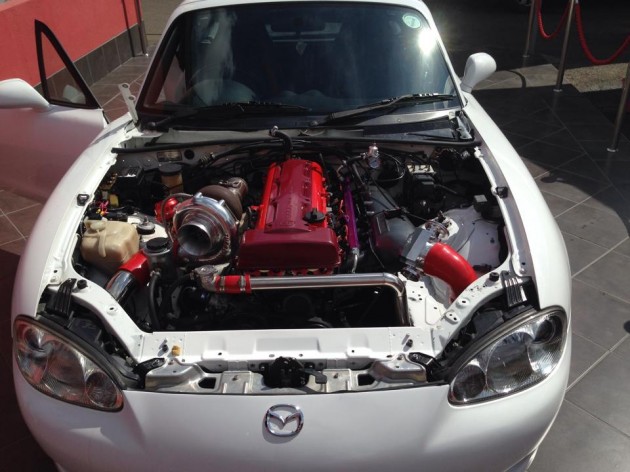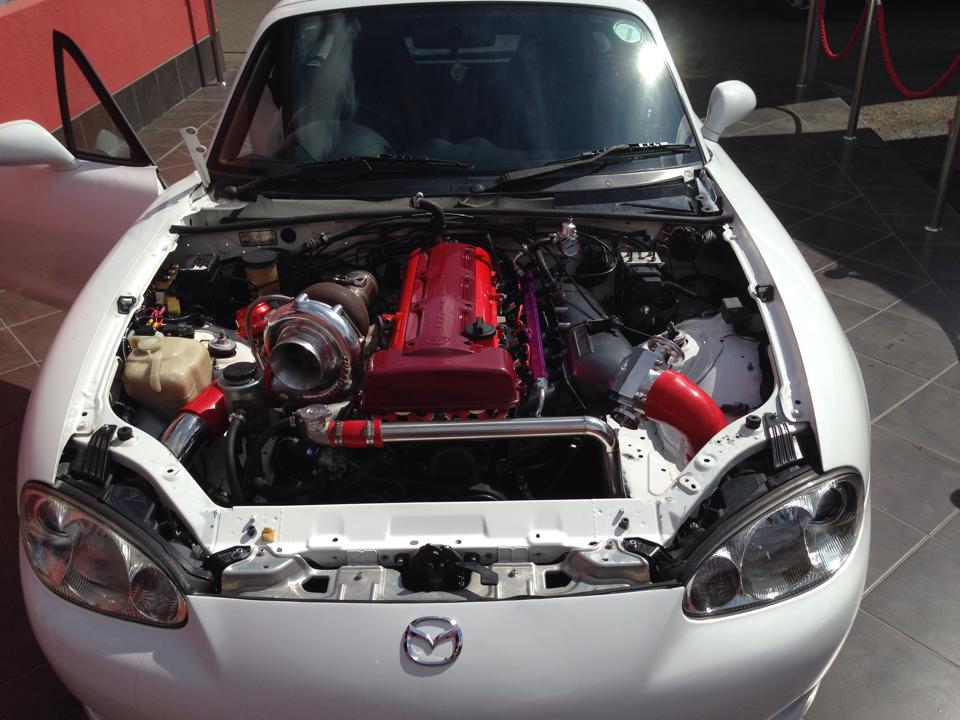 Imagine driving it. What sort of insane wheelspin would you need to contend (enjoy)?
Aside from the engine, the previous-gen MX-5 is given some aftermarket wheels and a hardtop roof.