Lexus could soon introduce a new medium-compact SUV to take on the likes of the BMW X1, Audi Q3, and the Range Rover Evoque to some extent. Speaking at the Detroit Auto Show, currently underway, Lexus international vice president Kazuo Ohara hinted such a model is under serious consideration.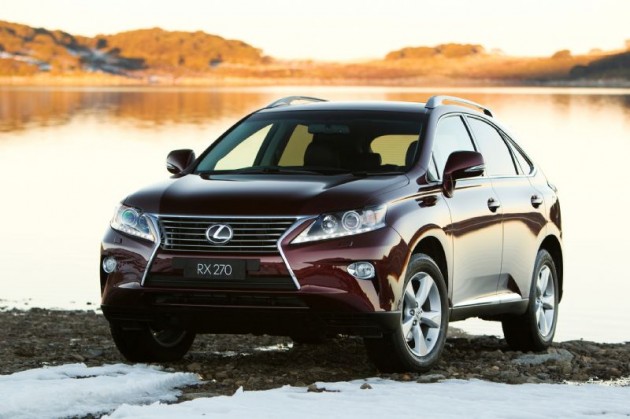 According to a recent News Limited report, the SUV could be based on the new Toyota RAV4 or a jumped up version of the Lexus CT 200h. Either way, if the model does see light of day, it is likely to be powered by a hybrid powertrain, at least as an option. This would give it an advantage over the rivals in the segment, none of which are available as a hybrid.
The smallest Lexus SUV in the company's current showroom is the Lexus RX, which is also the only SUV it offers. It comes in RX 270, RX 350, and RX 450h hybrid forms, going head-to-head with larger premium SUVs such as the BMW X5.
The potential new model would sit underneath the RX range, with smaller dimensions inside and out, powered by a smaller more fuel efficient engine/s.
Last year, Australians bought 10,861 premium SUVs in the 'medium over $60,000' category, according to official VFACTS figures, suggesting there is certainly a demand for this type of vehicle, and a potential business case for Lexus. Kazuo Ohara said in the report,
"Yes, we believe there is a need. Smaller than the RX – a smaller SUV is going to be a promising option for the global market. So we are looking into it."
It is believed a concept version may first appear at the 2013 Tokyo Motor Show in November to gauge the reaction of consumers.