The Maserati Levante luxury performance SUV has made its official debut at the 2016 Geneva Motor Show, showcasing sporty driving potential and a range of turbo V6 engines.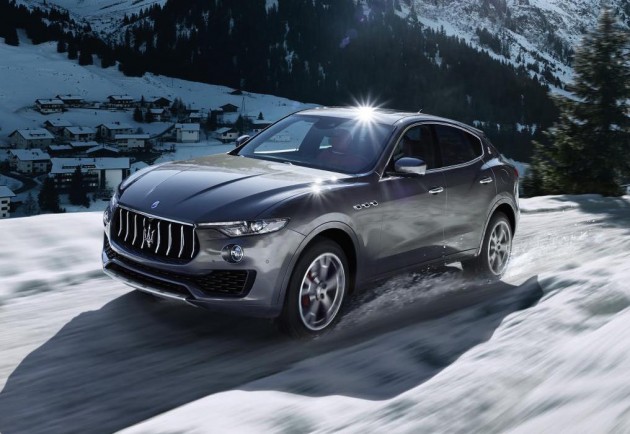 Since we've already seen the new model in images released earlier this week, we'll get straight into the technical details. And it looks like Maserati is going back to its roots and adopting an all-turbo lineup of engines.
There's two petrol units comprising of a 3.0-litre twin-turbo, producing either 261kW or 335kW. A 3.0-litre turbo-diesel is also being offered – yep, a diesel Maserati – producing 205kW.
These break up the range, spanning from the Levante, Levante S, and Levante Diesel. Each offer an impressive 0-100km/h sprint time, with the base performing it in 6.0 seconds, the S achieving it in 5.2 seconds, and the diesel covering it in 6.9 seconds.
Despite the performance, all possess credible economy figures. The base consumes 10.7L/100km, followed by the S with a average consumption of 10.9L/100km, and the diesel using just 7.2L/100km.
Inside and out, the design and presentation of the Levante is spectacular. The front incorporates intricate details around the grille with defined body lines, while the interior is a pure luxury atmosphere with options such as Ermenegildo Zegna silk trimmings making the cabin a very special place indeed. Passengers also get an 8.4-inch high-res touch-screen interface to play with.
Some of the technical highlights include fully independent suspension with electronically controlled dampers, and air springs with five ride height levels. The SUV also presents a dynamic 50:50 weight distribution for handling balance.
Market entry details for Australia are yet to be formally announced, however, the Levante has already arrived in certain regions such as the Swiss market.