Marussia F1 team test driver Maria de Villota has had a horrible crash after high-speed testing at Duxford airfield in the UK. The Spanish driver hit the back of a team transporter truck when driving back to the pits after a straight-line run.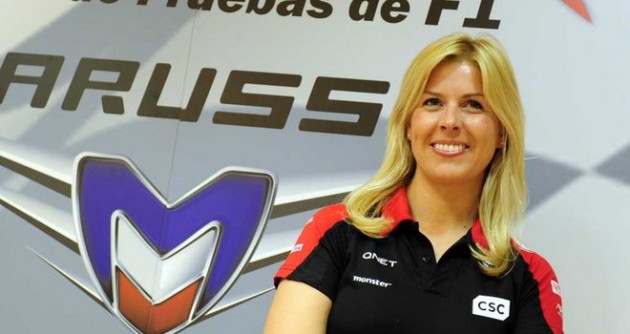 De Villota was taken to hospital by road with East of England Ambulance Service. Spokesman Gary Sanderson said, "A woman has sustained life threatening injuries and following treatment at the scene by paramedics, she has been taken to Addenbrookes Hospital for further care."
De Villota is reportedly in a "stable" condition but has suffered serious injuries to her face and head.
Team Marussia said in a recent statement,
"At approximately 09.15 (BST), the Marussia F1 Team's test driver Maria De Villota had an accident in the team's MR-01 race car at Duxford Airfield, where she was testing the car for the first time.

"The accident happened at the end of her first installation run and involved an impact with the team's support truck.

"Maria has been transferred to hospital. Once her medical condition has been assessed a further statement will be issued."
Understandably, many F1 drivers are wishing de Villota a full recovery, with Fernando Alonso and Jenson Button recently sending out tweets.
Alonso tweeted, "I just got home and found out Maria's accident, we called the family and hopefully we will know more soon! All my energy with you!"

Button tweeted, "Terrible accident for Maria de Villota, Marussia F1 team test driver.

"My thoughts are with Maria and her family at this very difficult time."
UPDATE: After hours of surgery, Villota is in a 'stable but critical condition', and has unfortunately lost her right eye. Team boss John Booth said,
"It is with great sadness that I must report that, due to the injuries she sustained, Maria has lost her right eye. Maria's care and the wellbeing of her family remain our priority at this time. Her family are at the hospital and we are doing everything possible to support them."