Patent images of a Lotus SUV have surfaced inline, showing the potential design of the British marque's first-ever SUV.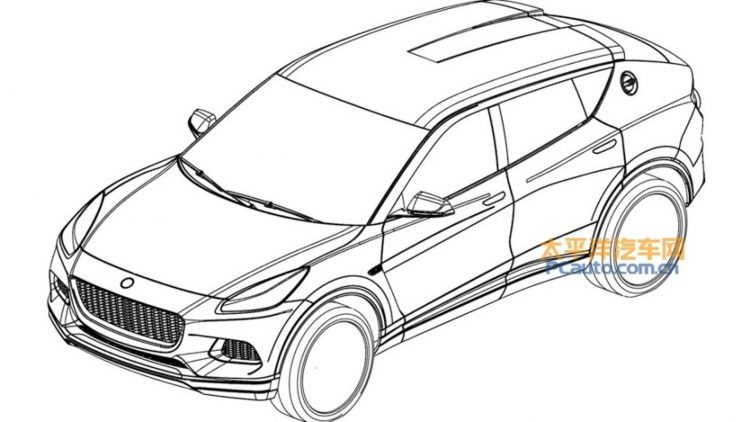 The images, first published by PCAuto, appear to have been leaked in China, potentially through a patent office in the region. Considering Lotus is now owned by Chinese company Geely (51%) it would make a deal of sense that these images would sprout from there.
A Lotus SUV has been speculated for some time now, and even the company's boss Jean-Marc Gales has been on record saying the company needs an SUV. According to reports the model has been under secret development for a couple of years now.
So, what do the images show? At the front is a pretty clean and clutter-free nose with a large grille and some cooling ducts in the sides, with pulled-back headlights as per the current Lotus design philosophy.
Around at the back it kinda reminds us of a Ferrari, a Ferrari FF coincidentally, with a neat diffuser tucked away underneath and a set of oval tailpipes at either side. The side sills curve elegantly to provide some fast-car hips, but aside from that it looks fairly clean and neat for a performance SUV.
At this stage there are no known details of the powertrain, however, having Geely as a parent company opens up plenty of options. Geely also owns Volvo and has a number of major manufacturing facilities in China, and others in Indonesia and Ukraine.
As such, the SUV is expected to be produced in China when it finally hits the market. Considering the design stage seems to be finalised, judging by these patent images, we could anticipate a market arrival in the next year or so.