Undisguised prototypes of the 2014 Chevrolet Corvette have apparently been spotted. These images are said to represent the precise look of that new model.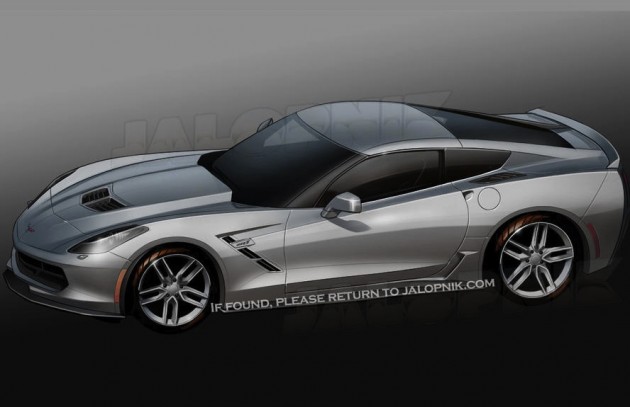 At first, it's always a bit skeptical when relying on rendered images, but according to Jalopnik, who came up with these renderings, these are an exact copy of what the new model looks like. They have seen the new model but are unable to show photos of it, so they decided to draw it.
Jalopnik says they have contacted at least three General Motors insiders and all of them confirmed these renderings offer a very accurate look at the new model. None of the insiders could be named however, as the 2014 Chevrolet Corvette isn't set to be revealed for another year.
So what to make of the new look? Well, you can see the GM breeding in the design, offering a tapered front end drawing back to a wedge-like rear end, like almost all Corvette models. There's also various vents and heat-extraction vents cut into the body and a neat lip spoiler at the back.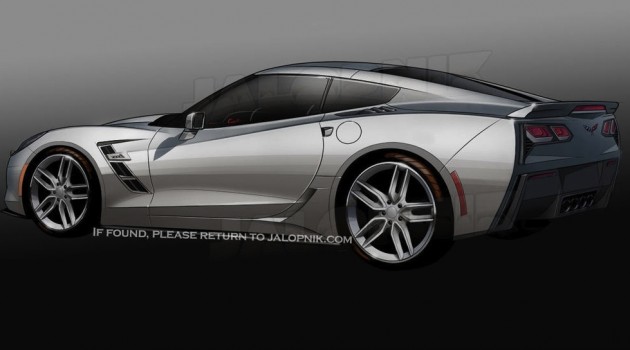 As for the powerplant, the latest reports say that three different engine possibilities are set for the next-generation 2014 Chevrolet Corvette. One is an all-new V8 engine in the 3.0-litre capacity range coupled with twin-turbochargers to produce around 300kW in standard trim.
The next, which is perhaps the most convincing, is a revised small block Chev V8, reduced from the current 6.2 litres to 5.5 litres. One report from Car and Driver in the US says it would feature direct injection and cylinder-deactivation technology, while some say it will feature twin-turbochargers as well – both offering around 300kW.
The third and one of the latest likely powertrains options, as reported by GM Inside News, is a similar 6.2-litre V8 as seen in the current model. If the engine is retained, a number of revisions are likely to be made to improve fuel efficiency and outright performance.
According to Inside Line in the US, it's very certain the new 2014 Chevrolet Corvette will come with, at least as an option, a new seven-speed manual transmission, all linked up to a traditional rear-wheel drive layout. We'll have to wait until some time yet for official word. Stay tuned.
Head over to Jalopnik for more images and details on why the actual prototype can't be showed.