Like Ferrari's tailor-made program, Jaguar Land Rover's special vehicle operations, and McLaren's MSO special operations, Lotus has now opened up its new Lotus Exclusive program.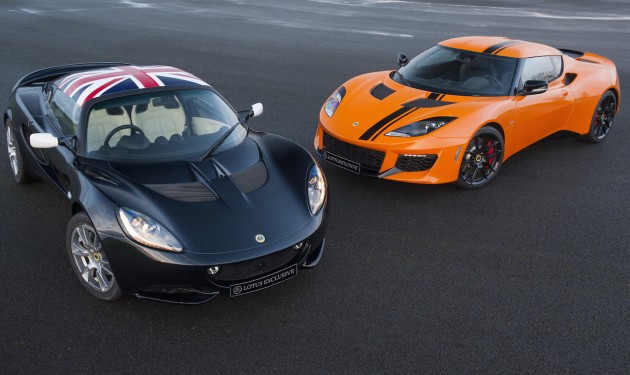 Devised under the Lotus Design team, the British company is now offering buyers a wide range of special options and personalisation services. Options span from unique paints, colour-matching, graphics, and even Union Jack logos for the exterior.
Lotus has always been about lightness and weight reduction, so for the interior there aren't really any insane options or extra gizmos on offer. Instead, there's a simple range of bespoke leather trimming packages and contrast stitching.
Speaking about the new program, Lotus CEO Jean-Marc Gales said in the past the company has created some unique vehicles as a special order for individual customers, but the cars weren't necessarily presented for the general market. Gales said:
"These stunning cars were produced by a team of skilled craftsmen and women, using their expertise to create something exceptional and unique for the customer. Now all our customers will be offered this service, to create their own personalised car through Lotus Exclusive."
At this stage Lotus Exclusive is only being offered through dealerships in Europe, for all models in the showroom. However, the program will soon be opened up to other markets around the world, potentially including Australia.