Peugeot's new small hatch, the 208, could potentially welcome a Peugeot 208 GTI version in the near future, as international reports speculate a Geneva show unveiling next month.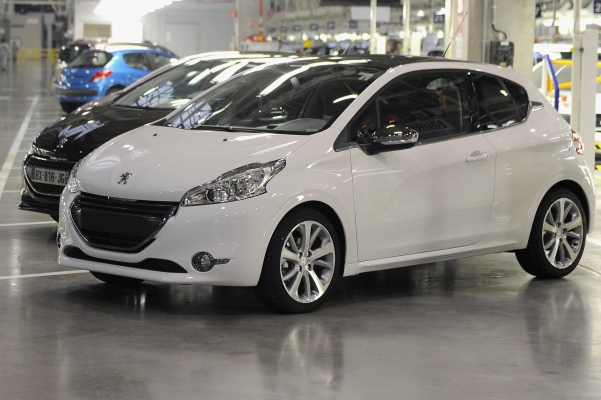 According to reports showing spy shots, a Peugeot 208 GTI is in the making. It's slated to be developed as a successor to the old Peugeot 205 GTI of the glory days, rekindling the true hot hatch spirit. The 205 GTI was renowned for its lightweight, nimble handling and zippy performance.
From what has been seen in the base model 2012 Peugeot 208 (pictured), a model that already looks very sporty and overall appealing, a GTI variant is expected to go down very nicely.
It is only early days yet, and although a prototype of a 'sports' version 208 has been spotted, the GTI name is yet to be confirmed. Attaching the GTI badge will be a big step, and statement, from Peugeot.
Nonetheless, it is believed the 208 'GTI' will be powered by the same powertrain as what is used in the MINI Cooper S, which is a slightly detuned version of the Peugeot RCZ unit. The powertrain could easily be borrowed from MINI as it was developed in part by Peugeot under the PSA-MINI partnership.
Figures may be slightly revised, but in the MINI, the 1.6-litre turbocharged four-cylinder is a cracker of an engine. Fuel efficient, too. It produces 128kW of power and 240Nm of torque, while offering an official average fuel consumption rating of 6.3L/100km. Acceleration from 0-100km/h can be taken care of in around 7.1 seconds.
A Peugeot 208 GTI would likely come with a collection of equally sporty and high performance trimmings and features, such as sports lowered suspension, large alloy wheels, a bodykit of some degree, and a decked out, more focused interior.
Fingers crossed then. We'll be sure to keep you posted with official info the second it's announced/leaked.