Toyota has revealed its latest weapon for the 2014 World Endurance Championship including the famous Le Mans race. Called the TS040 HYBRID, the racer is more powerful and more efficient than its predecessor.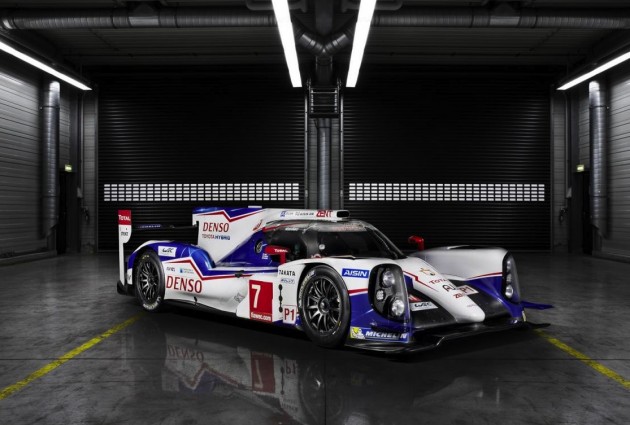 Le Mans cars these days are technological marvels. With hybrid electric systems being the norm in almost all top-running cars, it's amazing the amount of power the teams are able to achieve with the benefit of a combined output.
In the TS040, power is derived from a 3.7-litre V8 petrol engine that produces 382kW on its own. It's backed by a hybrid system with an electric motor placed at the front and rear axles, adding a further 353kW. This results in an overall output of 735kW (1000PS).
Toyota Racing says the combination provides a 25 per cent reduction in fuel consumption over its predecessor. And it's not just down to the hybrid that helps to reduce consumption. The body has been specially developed to reduce drag and increase downforce. The changes also help to compensate for the tyres which have to be 5cm narrower this season.
The TS040 has completed 12 days of testing across Europe, reaching around 18,000km. It will make its racing debut at the Six Hours of Silverstone in the UK on April 20.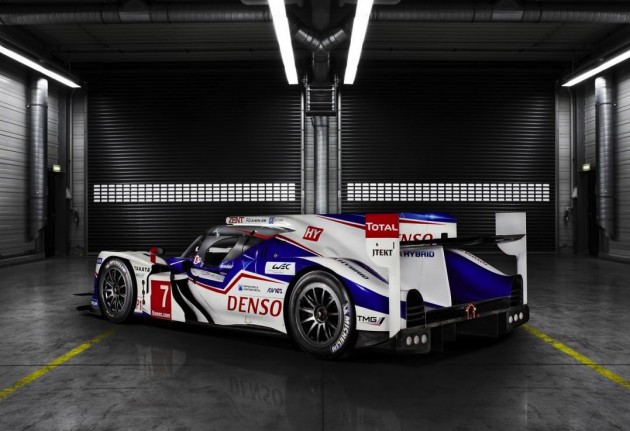 The driver lineup includes Alex Wurz, Stephane Sarrazin and Kazuki Nakajima in the number 7 car, and Anthony Davidson, Nicolas Lapierre and Sebastien Buemi in number 8.
Yoshiaki Kinoshita, team president, recently spoke about the upcoming season and the new TS040 car, saying,
"We are looking forward to competing with Porsche, as well as our more familiar rivals Audi. As a team we learnt a lot in our first two seasons in WEC and all this know-how has gone into our new TS040 Hybrid, which is the most technologically-advanced Toyota ever to compete on the track.

"We consider it very important that our racing programme contributes to Toyota's wider activities and I am very proud that data, knowledge and technology pass regularly from our racing programme to our R&D colleagues, who are working to make great road cars of the future."