Porsche has been spotted testing its new Taycan fully-electric sports sedan at the Nurburgring again, as development comes to the pointy end before its market arrival set for later this year. This latest spy video shows engineers pushing the prototype to its absolute limits.
Hear all that tyre screeching? We'd suggest the engineers were told to push hard, beyond the natural limits of the car. Why? Our guess is Porsche is collecting data relating to the on-board stability and traction control systems, while also fine-tuning the suspension and handling setup.
The prototypes doen't appear to be wearing much camouflage this time around. Porsche announced in March that development was in its final stages. Usually carmakers will start to shed camouflage and body wraps from prototypes as the public unveiling approaches.
Interestingly, Porsche is still testing the Taycan with makeshift exhaust outlets at the rear. We see two different prototypes in the video, with one feature twin pipes and another showcasing quad pipes. These are purely cosmetic and are likely just stick on, simply to confuse onlookers. But it's probably a bit late for that. We all know it's the all-electric Taycan.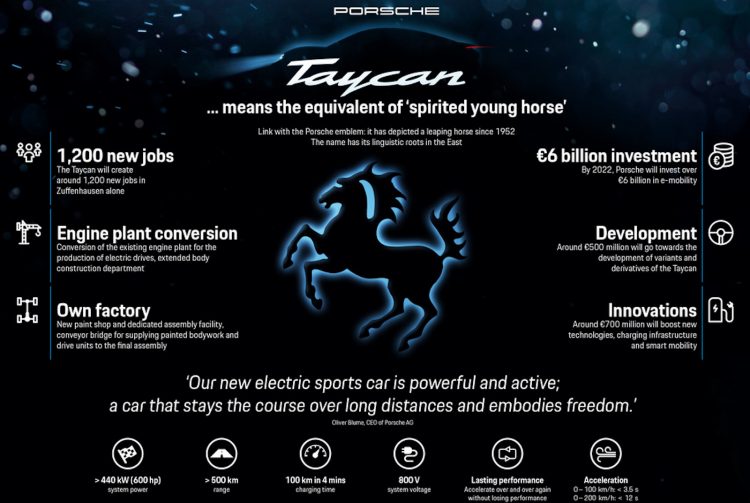 So far Porsche has confirmed some powertrain details. Driving force will come from an 800V electric system with dual electric motors producing a combined output of over 440kW. An initial 0-100km/h time of under 3.5 seconds has been suggested by Porsche, as well as a full-charge range of over 500km.
All will be unveiled in September, the company says. We'd expect the public debut to take place at the Frankfurt motor show which starts on September 12. Stay tuned. And in the meantime check out the progress in the video below. One thing is very evident in the video; the car is freakin' fast.