Lexus has released a very intriguing teaser image which appears to preview a new 'RC F' high-performance model. Such a model has been in the media spotlight for some time. This could put all of the speculation to rest.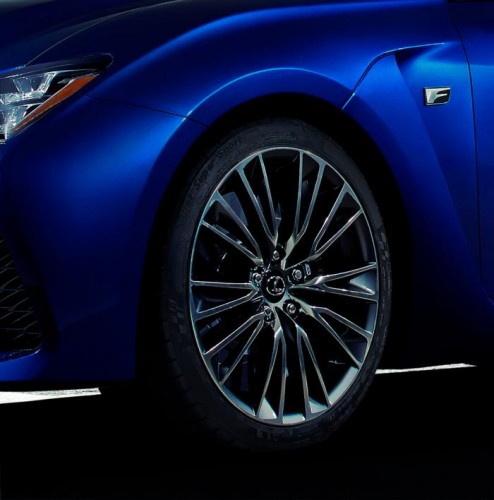 Judging by the shape of the front guard and the long vertical vents running down behind the front wheels, the car looks to be based on the recently revealed Lexus RC, which is a coupe version of the IS. We don't know for sure though.
Lexus says the new model is an all-new performance car engineered from scratch, an "advanced expression of design and performance – not bolted on, but engineered from within".
If it is an RC F, we could be looking at a more serious rival to cars like the BMW M4 and the Mercedes-Benz C 63 AMG Coupe. Power is expected to come from a 5.0-litre naturally aspirated V8 with around 340kW.
The car in the image also shows some big performance brakes, a sharp front spoiler, while dedicated sports suspension is likely to brace it all together.
A full unveiling will take place at the 2013 North American International Auto Show in Detroit in January.