The sharp little Lexus LF-SA concept has now been officially unveiled at the Geneva Motor Show after being leaked online earlier this week.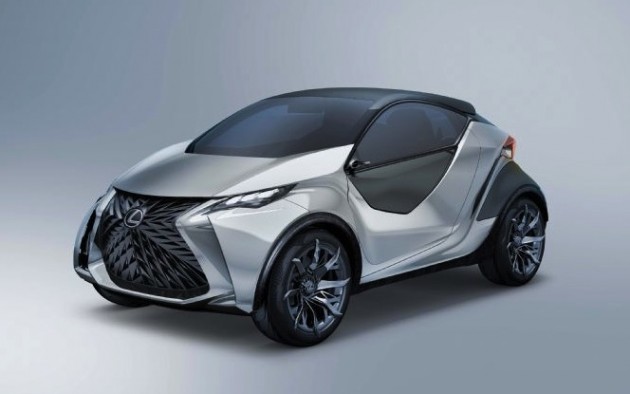 As suspected, the LF-SA previews a possible ultra-compact sub-B segment model of the future. Lexus says it captures the passion for upcoming design trends of urban 2+2 vehicles. It was designed at the company's European ED2 studio.
So, how small is it exactly? It measures just 3450mm in length, 1700mm in width, and 1430mm tall. That makes it about 450mm lower and about 80mm shorter than the current model Toyota Yaris. Helping to enhance its overall presence despite the petite proportions, the body showcases lots of angular shapes, muscular wheel arches, and a contrast of concave and convex contours.
The company says the little concept is an audacious interpretation of the 'L-Finesse' styling philosophy, most noticeable by the spindle grille layout at the front. There's also a multi-tone colour scheme that supposedly reflects the spirit of adventure of a compact urban hatch, with Stellar silver referencing space exploration and the interior inspired by a solar eclipse.
Speaking of the interior, the LF-SA features a fixed driver's seat with adjustable pedals and steering column for pure innovation, with a 2+2 seating layout for the rest of the passengers. In the instrument cluster sits a hologram-style digital screen with a wide-angle head-up display.
No specific engine details have been revealed. Lexus has also refrained from confirming any details about a possible production car direction. We have heard speculations though that the company is planning to introduce a small vehicle below the CT 200h, ready to rival the likes of the Audi A1. If any concept would inspire such a model, this is it.