You've heard of the tri-turbo diesel, currently available in BMW's X5 M50d and X6 M50d. Now we hear there might be a quad-turbo diesel on the way from the Bavarian manufacturer, set to debut in the new 7 Series.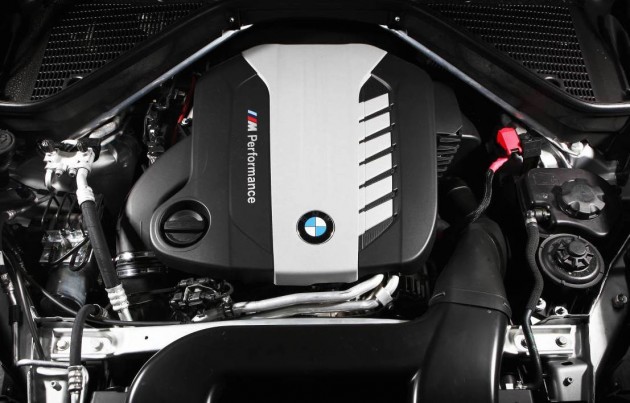 Rumours are heating up on BMW specialist websites, specifically, BimmerToday. It's understood the company is working on a new unit to replace the M50d tri-turbo for an upcoming 7 Series model dubbed the '750d xDrive'.
Official information is limited at this stage but it is believed the engine will be based on the current 3.0-litre inline six. From there, it's unclear if BMW will go for four conventional exhaust-driven turbines or instead implement increasingly talked about electric turbo technology.
Either way, if all is correct, we could be looking at the first quad-turbo BMW production car ever and the first quad-turbo sedan ever. Bugatti, of course, uses four turbochargers on the Veyron supercar and were thinking about releasing a production version of the Galibier sedan using the same engine, or a twin-supercharged version. The project has since fizzed out, as far as we're aware.
So, what about the numbers for the 750d? The current tri-turbo unit produces 280kW of power and an Earth-moving 740Nm of torque. For the new unit, outputs are said to by lifted up to around 300kW and 800Nm.
The new 7 Series uses a technology BMW calls Carbon Core, with carbon fibre reinforcements making up sections of the main pillars. Even so, you wouldn't call the car a lightweight. With output figures like these though, an all-wheel drive '750d' may hit 0-100km/h in under 4.0 seconds.
The new engine may eventually find its way into the M50d versions of the X5 and X6 SUVs. Let's keep our fingers crossed.