Lexus is planning to unveil the expected hybrid version of the stunning Lexus LC grand touring coupe at the upcoming Geneva Motor Show, and has released some images to get everybody talking.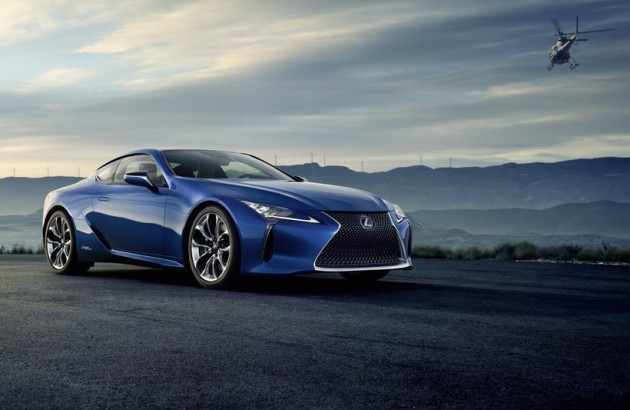 It's essentially the same gob-smacking coupe as the LC 500 revealed at the North American Auto Show earlier this year in Detroit. Keep in mind this isn't a concept car. This beast will go into production and buyers will be able to have one in their garage.
While the Toyota-owned company has given us a decent look at the car, it is withholding the final specifications and finer details. However, up until this point the idea of a hybrid variant was basically speculation, so the big news is the confirmation of a hybrid.
According to reports the 500h will be propelled by a 3.5-litre V6 paired with an electric motor system providing a total output of around 350kW – very close to the 351kW offered in the 5.0-litre V8 LC 500. Some have predicted the 5.0-litre V8 hybrid setup from the LS 600h limousine, but given the rate at which emissions regulations are being tightened, a V6 is probably the best bet.
Speaking of the LS 600h, the proposed 3.5-litre V6 hybrid mentioned above could eventually be used in the next LS hybrid. At the moment Lexus only offers a four-cylinder hybrid and the V8 hybrid, and no middle ground.
At this stage it's unknown if the new LC 500h will come with the outrageous new 10-speed auto featured in the LC 500, or if it will get the CVT Lexus usually opts for with its hybrid models.