Lexus has announced it will buck the electrification trend and instead focus on hydrogen-powered vehicles, the first of which is set to hit the road by 2020.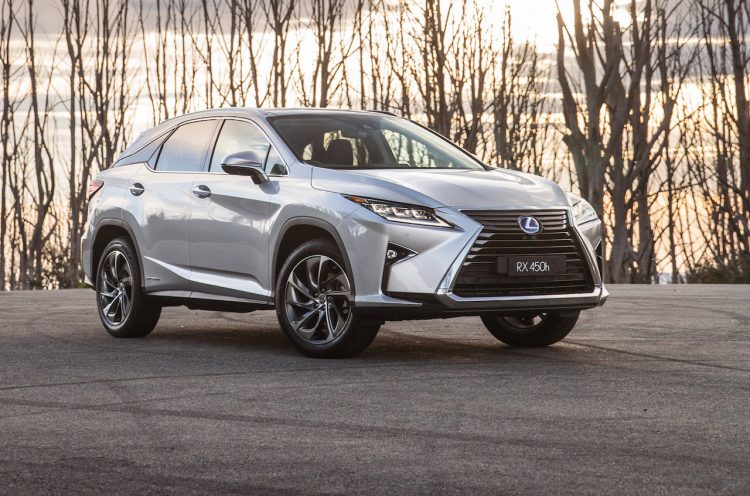 Speaking with UK publication Auto Express, Alain Uyttenhoven, head of Lexus Europe, said the brand has a few problems left to fine-tune before a hydrogen variant enters the line-up. He said:
"The problem is packaging the technology into a normal sized car. It [the hydrogen fuel cell] will fit into an SUV. We just need to get the right level of performance for a premium car."
Parent company Toyota's first hydrogen fuel-cell passenger car, the Mirai, has been on sale for months now, in the US and various European markets. The Mirai produces 113kW from electric motors that run on hydrogen, emitting a mixture of hydrogen and oxygen (water).
It's understood the model that will hit the road by 2020 will use the RX 450h (pictured) as a benchmark for performance figures. Considering the RX 450h produces 230kW, we're set to see some genuine hydrogen-powered performers in the future from Lexus.
There is however still a major hurdle for those interested in purchasing a hydrogen-powered car, in the form of the lack of charging infrastructure. As it stands, public and paid electric charging stations, like Tesla's supercharger network, vastly outnumber the availability of hydrogen filling stations to fuel a vehicle.
This isn't swaying Toyota though, which has since allocated millions of dollars for research and development investment into making hydrogen a viable fuel source for the world's population in the future.
Toyota is also coming under increasing environmental pressure to reduce the CO2 emissions of its vehicles. Uyttenhoven remains confident that Lexus and Toyota will meet targets by utilising hydrogen as a sustainable fuel source over plug-in hybrid variants that almost every competitor manufacturer has begun producing. "We will reach the 95g/km target by 2021 without plug-in hybrids," he said.
Expect to see a Lexus hydrogen fuel cell on the road by the year 2020. Until then, we'll keep you updated on progress.