Lexus parent company Toyota Motor Corp has apparently filed to trademark 'GS F' in the US, under 'automobiles and structural parts thereof'. This provides some indication on what Lexus could be planning in terms of a high performance sedan.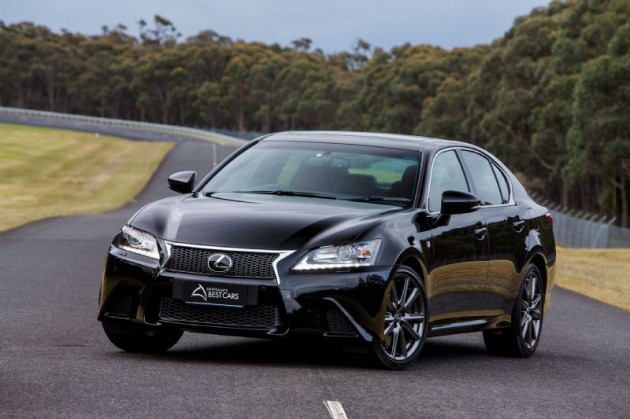 As previously reported, production of the muscular Lexus IS F sports sedan could be coming to a finale after this generation. Lexus chief IS engineer Junichi Furuyama has suggested the new F Sport version might already be sporty enough. He said,
"Well, IS F, so many people express very strong interest in IS F, and they all ask the same question [when a new model is coming].

"For the time being, our plan is to retain the current model for a while. As to what we are going to do next, I'm not in a position of disclosing. All I can say is we're thinking very hard about what we should [do]…"
If the IS F is indeed coming to end, Lexus might soon be looking to offer a different sort of performance sedan. In the case of a GS F, there's potential for an even more serious and more powerful 'F' which would go up against the larger Germans; the Audi RS 6, the BMW M5 and the Mercedes-Benz E 63 AMG.

We mustn't get too excited though as it's only early days yet. Filing a trademark doesn't always mean the company will produce the badge model in question either. In this case, Toyota might simply register the name so no other company can obtain it.
According to ClubLexus.com, the luxury Toyota brand has also filed to trademark the name 'FT-HT' in the US and Canada, as well as 'XSE' in Canada.