Alfa Romeo has released a new video showing the upcoming 4C sports car cutting some laps around the Balocco track. This is one of the first glimpses we've seen of the car being driven with vigor.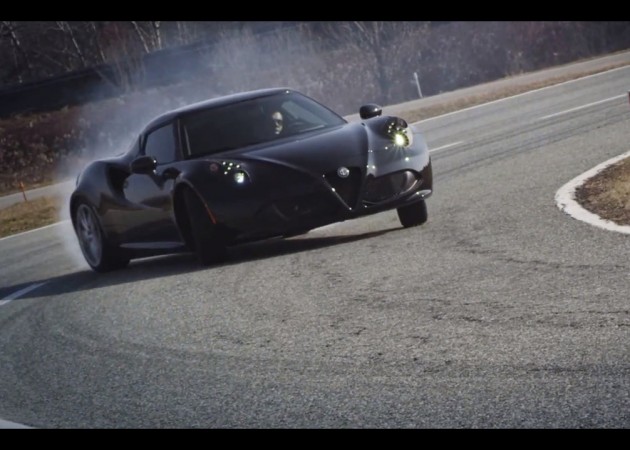 The Alfa 4C will become the company's new halo model when it arrives later this year, offering very lightweight and agile driving dynamics and a potent turbo 1.75-litre turbo engine producing 176kW and 350Nm.
With a mostly carbon fibre construction, the 4C weighs in at under 1000kg, providing an excellent power-to-weight ratio. Acceleration from 0-100km/h is possible in just 4.5 seconds, while the top speed is limited to 250km/h.
It's unknown if the new model will make its way to Australia. The last time we spoke with the local arm, the company said it was interested and if the car was made available Down Under, it would certainly put its hand up. Fingers crossed.
Click play below to take a look. It sure looks like it'll be a fun car.