The power output for Lamborghini's upcoming SUV, dubbed the Urus, has been disclosed by company chief Stefano Domenicali during an interview with Automotive News.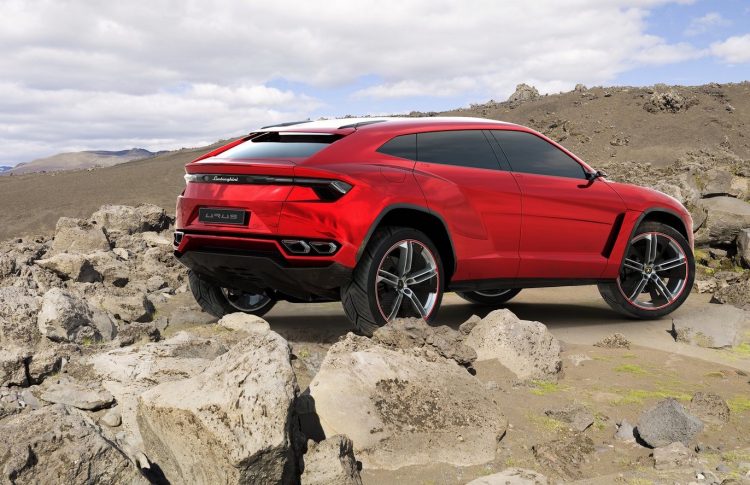 Its 4.0-litre twin-turbo V8 will develop "650hp" (478kW if in metric hp/PS, or 485kW in imperial hp), which places it between the hottest Huracan Performante (470kW) and the 515kW Aventadaor. The engine will apparently be unique and exclusive to Lamborghini compared with the 4.0-litre V8 seen in some sister brand cars from Porsche and Audi. This will also become the first turbo Lamborghini road car.
Sales for the first year are set at 1000, with production numbers ramped up to 3500 in 2019, effectively doubling Lamborghini's output. A plug-in hybrid Urus will follow the petrol model within 12-18 months.
Lamborghini is renowned for making some of the world's fastest cars, with the Huracan Performante hitting 100km/h in 2.9 seconds. However, the Urus is expected to become the company's best-seller, overtaking the Huracan. Lamborghini will reveal the Urus towards the end of this year, with an Australian arrival set for 2018.
It will have to battle the upcoming Jeep Grand Cherokee Trackhawk and Bentley Bentayga for the world's fastest SUV title. Will the Urus deliver the kind of performance expected of an SUV? Time will tell.