The angriest Jaguar SUV is currently under development, with engineers pushing it to the limit at the famed Nurburgring Nordschleife circuit.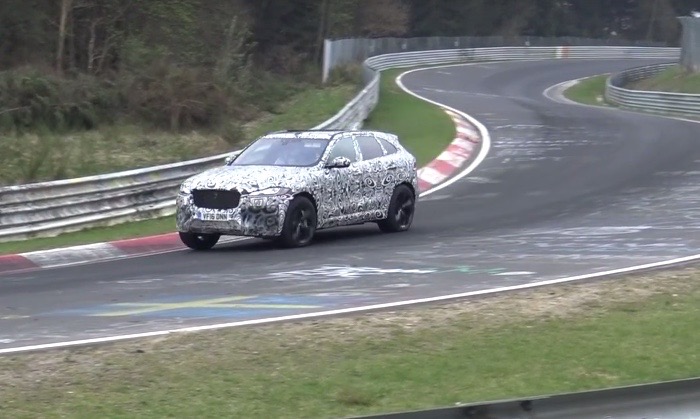 The F-PACE 'SVR', as it's known, is set to score Jaguar Land Rover's heaviest piece of artillery in the form of the 405kW, 700Nm supercharged 5.0-litre V8, with an eight-speed automatic behind it.
This would make it one of the only V8s in the mid-size SUV class, aside from the Mercedes-AMG GLC 63 which, in its top S guise, generates 375kW and 700Nm. Other rivals such as the Alfa Romeo Stelvio QV (375kW), Porsche Macan Turbo (294kW) and the upcoming BMW X3 M utilise six-cylinder turbo engines.
Aesthetic attributes that mark out the hottest F-PACE include a hungrier front air dam, bigger wheels and meatier rubber, plus bigger brakes. A suspected titanium exhaust and more hardcore suspension means the F-PACE SVR has a real chance at stealing the handling podium.
A top speed of over 300km/h and a 0-100km/h time below 4.0 seconds is a possibility. Its platform mate, the Range Rover Velar, might even see an SVR version if this proves successful, as per X-Tomi design's rendering we reported earlier today.
Who says SUVs are boring? We can't wait for a six-way medium SUV stoush between Audi, BMW, Mercedes-AMG, Jaguar, Porsche and Alfa Romeo. Bring it on.