A stunning 1937 Bugatti Type 57S cabriolet is set to steal the show at the upcoming RM Sotheby's auction at the Amelia Island Concours d'Elegance event next year.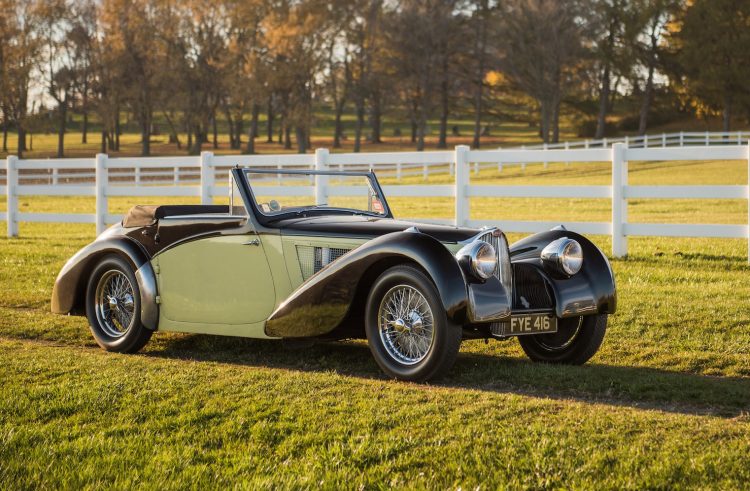 The almost achingly-beautiful Bugatti is one of just three Type 57S cabriolets ever produced – a piece of art created by Parisian coach-builder Vanvooren. The car in question has not been restored whatsoever, which auctioneers say adds to its appeal.
This means the Type 57S still has the original engine, transmission, body and chassis straight from the Bugatti production line, circa 1937. The story behind the Type 57's production is that Ettore Bugatti put his son, Jean Bugatti, in charge of the Type 57 project at just 23 years of age. All up, 710 units were produced between 1934-1940, with numerous styles of body designs having been produced after they were modified by coach-builders.
This Bugatti Type 57 has changed hands several times over the course of its life, according to RM Sotheby, with owners largely based in the UK, before crossing the Atlantic. It is the first time the Bugatti has been offered up at auction, having been sold privately in the past.
Auctioneers have released early estimates for the Type 57S, stretching up to the US$8.5 million mark. A sale at this price would put the Type 57S in the company of some of the most expensive Bugatti models ever sold. A Type 57SC Atalante was sold at the Pebble Beach event in 2013 for a sum of $8.7 million, with a 57SC Sports Tourer fetching $9.7 million at last year's Amelia Island event.
We'll know whether or not this Type 57S can break a sales record when the Amelia Island Concours d'Elegance event kicks off on March 11, 2017.