Lamborghini says it expects to double its current sales rate by 2019 thanks to the introduction of its upcoming Urus SUV.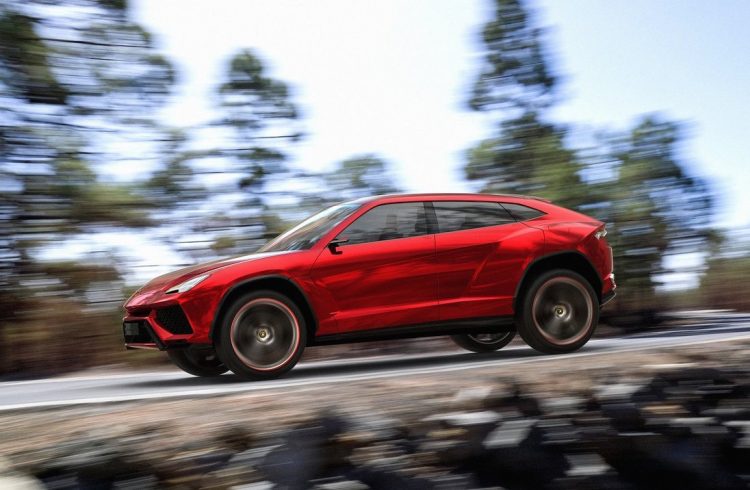 Speaking with Reuters, Lamborghini's CEO Stefano Domenicali said he expects the company will cap production of the SUV at 3500 units annually. Last year, Lamborghini shipped 3248 vehicles from its Sant'Agata Bolongese factory; a record for the Italian supercar manufacturer.
Stefano Domenicali expects customer demand will be strong for the SUV when it arrives in 2018. "It's a big game-changer," he said. In regards to the 3500 annual sales target, he said: "we will push like hell".
Domenicali also confirmed Lamborghini's intention to increase its distribution network from 132 dealerships currently, to 160 in the near future. As part of the expansion plan announced last year, Domenicali said Lamborghini also intends to add 500 employees to cope with the doubling of its current production rate.
"We will not, clearly, give up on our DNA, which is to produce super sportscars," he told Reuters. However, Lamborghini's move shows it too is keen to get a piece of the premium SUV pie, following the introduction of vehicles like the Jaguar F-Pace, Porsche Cayenne and Bentley Bentayga.
Lamborghini has already spoken of a possible plug-in hybrid variant of the SUV by 2020, which could also eventuate in a purely EV variant. It remains speculation at this point.
Interestingly, Domenicali added the SUV could also be a prime candidate for autonomous driving technology, considering one of its future rivals, the Tesla Model X, and alike are being packaged with autonomous driving features.
"If you buy a Lamborghini you want to drive… We are talking about emotions. In life, technology has to be a part of the emotion," he concluded.