Volvo has once again shown the world its trucks have no match, setting two world records including posting a top speed of 276km/h.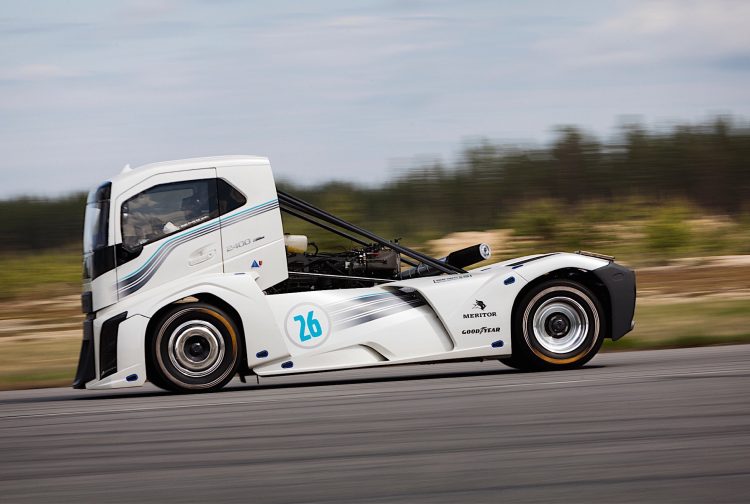 Its 'Iron Knight' truck, a nearly 1800kW/6000Nm custom-made machine, has a new speed record for both the 500m and 1km sprint, beating the previous record set by… Volvo.
The 4500kg machine sprinted from a standstill to 131.29km/h in the 500 meter run, setting a time of 13.71 seconds. In the one-kilometre sprint, the Iron Knight managed a top speed of 169.km/h in 21.29 seconds.
Volvo's test driver Boije Ovebrink was behind the wheel for the attempts. He also set the 2012 world record in Volvo's hybrid truck, the 'Volvo Mean Green' machine.
Given the opportunity (and courage of the driver), Volvo says its Iron Knight will top out at 276km/h. Volvo also says it will sprint from 0-100km/h in just 4.6 seconds.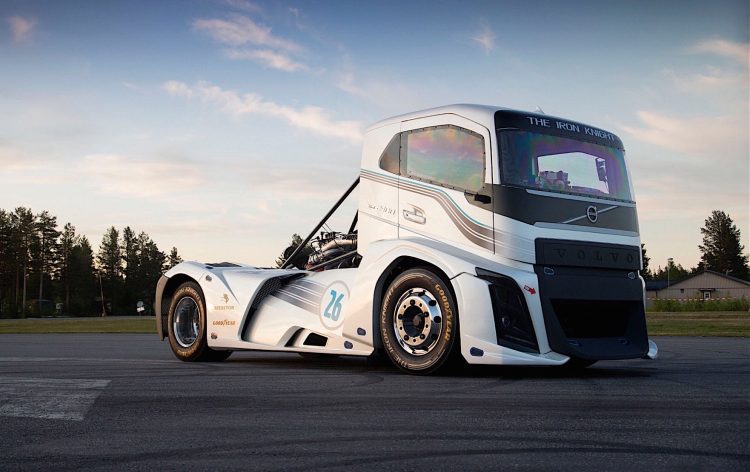 It should be mentioned that the Iron Knight's engine block and transmission were stock, while massive revisions were made to the rest of the componentry for the record attempt. The Iron Knight is powered by a modified 13-litre 'D13' inline-six quad-turbo diesel engine.
Standard-issue FIA 315/70R22.5 tyres were used from the Truck Racing Championship to ensure fairness in the record attempt.
The footage, telemetry and alike are currently being verified by the FIA; however, Volvo and Goodyear remain certain the record will be certified.
As you can see from the clip below, Brian Weatherly, an automotive journalist, was seemingly left in the dust in his chase-helicopter by the Iron Knight: "Fantastic speed. We're chasing it in the chopper and we can't even catch up with it".