The spectacular Lamborghini Aventador Superveloce (SV) was only revealed a few days ago at the 2015 Geneva Motor Show in Switzerland, but prices have already been announced for the Australian market.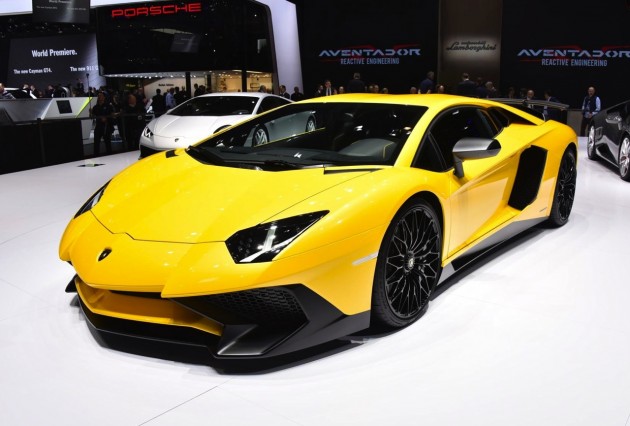 To refresh your memory the new beast becomes the company's flagship model. It's based on the Aventador, which is already the biggest and most powerful model in the current showroom, only it showcases a number of higher-performance components to make it even quicker.
In the engine compartment sits a tuned 6.5-litre V12 engine producing 552kW of power. It's able to dust off 0-100km/h in just 2.8 seconds, while howling on to a top speed of over 330km/h. This of course is matched up to a sequential automated manual transmission with all-wheel drive.
In terms of visual changes over the regular version, the SV goes for the fashionable black theme. There's black grilles at the front supported by a bigger black spoiler, big side skirts in matte finish, and a large rear wing. Underneath the rear is a chunky-as-hell diffuser section. All of these body parts help to improve downforce by up to 170 per cent.
Lamborghini has already announced the new model will go on sale during the second quarter of this year. Australian deliveries are expected to kick off soon after that. Prices start at $882,650, excluding on-road costs. We better start saving our pennies, then.