It might get a few boos and hisses but Ford has confirmed a 2.3-litre turbo EcoBoost version of the 2015 Ford Mustang is on its way. The fuel-friendly variant will be exported to Europe, and, possibly Australia.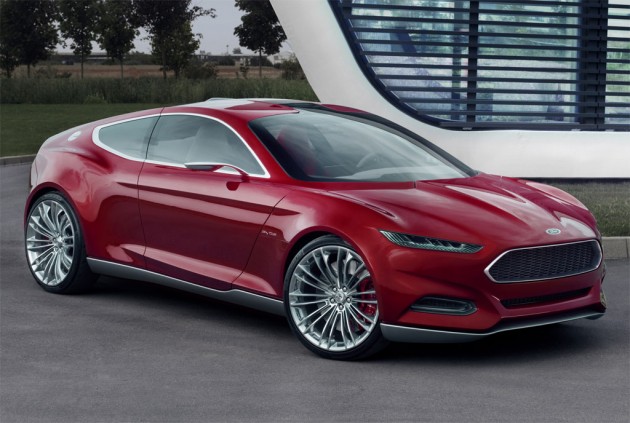 As previously reported, the next-generation Ford Mustang will be made in right-hand drive. This strongly suggests that it will be heading to Australia at some point.
Ford has now confirmed that a new EcoBoost turbo four-cylinder variant will be the one built in right-hand drive for European markets, and not the often celebrated V8 versions. If the Mustang in Australia gets the green light, the same EcoBoost version will likely be the variant on offer.
When it comes down to it, every car company is looking to reduce overall fuel consumption and overall company emissions. For Ford, one way to do that is to offer frugal versions of all of its vehicles, including the iconic muscle cars.
It was previously rumoured that the EcoBoost version wouldn't be produced for sale in its home country in the US, but now there's word that it will be offered as an option as well.
It's understood the four-cylinder Mustang will be powered by an enlarged version of the 2.0-litre turbo EcoBoost engine found in the current Focus ST, with a displacement of around 2.3 litres.
With the Focus ST offering 184kW, speculations are indicating an output figure of around 224kW. Since the new unit would be a global engine, of sorts, it could eventually power the upcoming 2014/2015 Ford Focus RS as well.
In terms of styling, much of the inspiration for the coupe will come from the Ford Evo Concept car, pictured above.