If there's any car on the market at the moment that doesn't really need any sort of tuning it's the Ferrari LaFerrari. If, for some reason, you do require a tune, JMB Optimering is working on just the thing.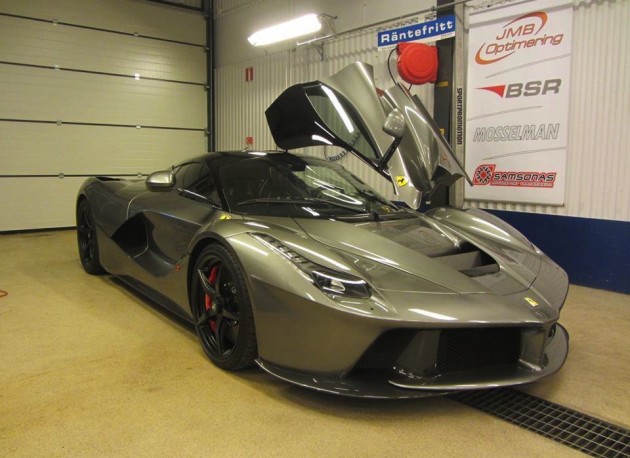 A recent customer of the LaFerrari decided some customising was in order. So the car was taken to JMB Optimering in Sweden to see what could be done.
Straight out of the box LaFerrari comes with a 6.3-litre V12 hybrid with an overall power output of 708kW. Considering it weighs just 1255kg, it's one of the quickest factory cars you can get.
JMB is planning to boost this output to around 772kW with some clever engine computer tuning. We're not sure if that will suffice or what the customer is after, but it's a pretty good start. It also gives us some hope for the future, showing that hybrids can be tuned.
The unique Ferrari is featured in an unusual grey colour scheme with black alloy wheels, which means the customer was already after some personalisation right from the factory. What a stunning machine.