Dacia has released a nice video of the Dacia Duster 'No Limit' Pikes Peak race car onto YouTube. The car was used in the recent 2011 Pikes Peak International Hill Climb event a couple of weeks ago.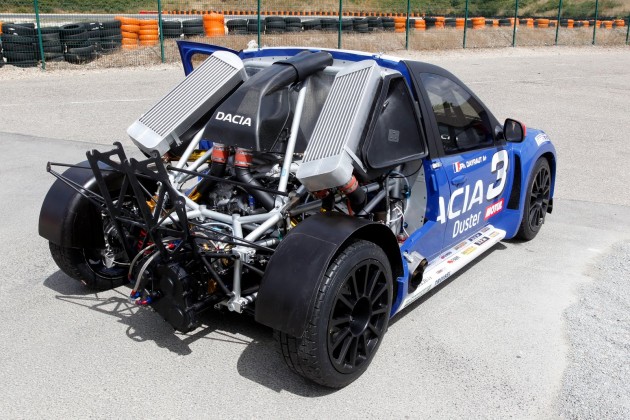 (image courtesy of Greek Renault News)
The car is powered by a Nissan R35 GT-R-derived engine that has been pumped full of steroids. In essence it's a 3.8-litre twin-turbo V6 churning out 634kW and 900Nm. The engine was then retrofitted into a Dacia Duster SUV lookalike and kitted out with a full racing aero kit.
The Dacia (an entry-level price range company owned by Nissan/Renault) came third at the famous Race to the Clouds hill climb, driven by Jean-Philippe Dayraut, posting a time of 10:17.7.
Have a look at the video below for a nice representation of the event.
For the full results of the 2011 Pikes Peak International Hill Climb, simply click here.