Suzuki might only have nine vehicles on the market in Australia, but the local division has announced it will be revamping the lineup over the next two years, including the launch of the new Vitara later this year.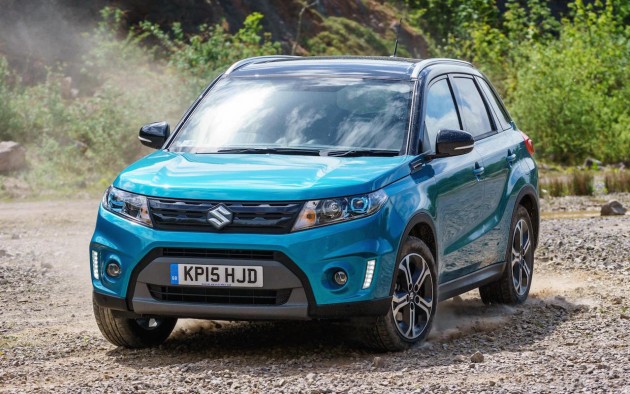 Surprisingly, Suzuki sales are on the rise in the country despite most of its models being quite old. So far this year the company has sold 6457 vehicles, a figure that is 28.1 per cent higher than the sales achieved during the same period last year. The local arm is forecasting even more growth for the rest of the year.
The new Vitara will be among the first of the new models to touch down in the country, offering "exceptional" build quality according to Suzuki general manager Andrew Moore. The new model is expected to give the brand a big boost in sales and overall market presence. In a statement, Moore said,
"As with any Suzuki the build quality of Vitara is exceptional, adding to Suzuki's renowned reliability. Importantly, our aim for Vitara is that it becomes an aspirational SUV, so it will be extremely well specced at every level, from both a connectivity and style perspective."
The new Vitara will launch in Australia "early September". However, it will be followed by four new model changes in the next two years. There's no confirmation on what the models will be at this stage but we can expect a refreshed lineup of small hatches and crossovers/SUVs.
Moore says the local company is also very interested in the iK-2 hatch and iM-4 crossover vehicles that were unveiled at the Geneva Motor Show earlier this year. A request has been submitted for both vehicles to be made available for Australian customers.