Black-Eyed Peas performer Will.I.Am is no stranger to the automotive and modification scene, for many reasons – not all of them good.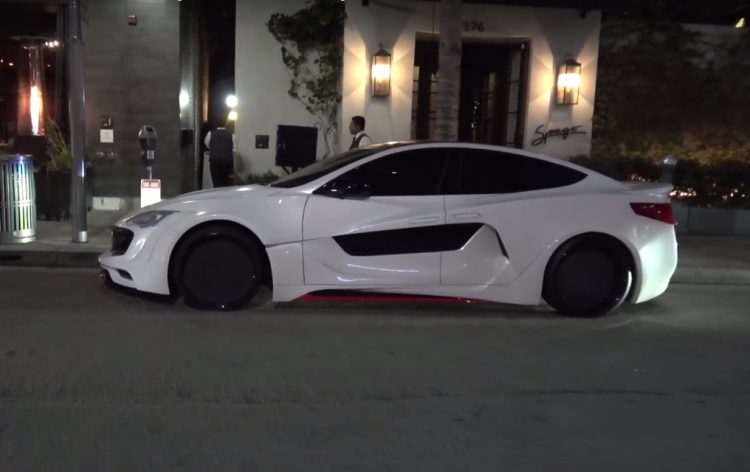 After parading a heavily-modified DeLorean branded with his 'IAMAUTO' label, stating an intention to establish a car company that employs underprivileged Americans, the car was impounded by police and to this day, no such plans have materialised.
But that hasn't stopped Will.I.Am from modifying cars, oh no. The latest started life as a Tesla Model S, receiving more plastic surgery than Michael Jackson and Pamela Anderson combined.
The wide-body kit starts at the front, with a much 'smilier' front grille profile, so all that extra air can be sucked into the black plastic panel.
Some flared wheel arches surround a set of dark, extremely deep-dish rims before melting into a concave scoop along the side of the car. A rear air intake sits where it would on a mid-engined car, ahead of the rear wheels.
The back end now has a massive booty, with exiting air intakes and modified, protruding rear lights. An interesting feature which the videotaper notes are the rear door handles, which have been moved to the centre of the car.
Eager to see if this translates to Model X-style Falcon doors, he awaits the valet to demonstrate that they are just Rolls-Royce style suicide doors.
What's your verdict? Does Will.I.Am's Modded S look hella tight? Or does it make you want to ride the porcelain bus?