Lamborghini has previously said that it has big plans for its V12 flagship, including plans to introduce a roadster version some time next year. There's now word of a four-seat 'GT' version coming. Well, at least a concept model anyway.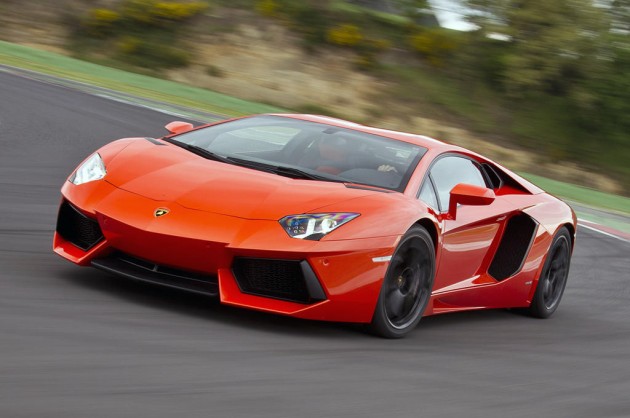 According to a CAR magazine report in the UK, Lamborghini is planning to unveil a special Lamborghini Aventador GT four-seat concept car at the 2013 Geneva Motor Show in March. It's unknown if the concept will spawn a production version later down the track.
The report says Lamborghini is thinking about a more spacious and accommodating Aventador, potentially featuring an extended wheelbase to make room for two rear seats. It's believed the 'GT' will still adopt a coupe layout, but the styling and aggressiveness may be turned down a notch from the normal model.
Power is expected to come from a similar 6.5-litre V12 as seen in the normal model (515kW), although its output may be turned down or at least retuned to suit grand-touring-style driving.
The last time Lamborghini did a four-seater was with the awesome-looking Estoque concept. The Estoque (below) featured not only four seats but also four doors. A production version was speculated for some time.
As for the Aventador roadster, it is expected to showcase a new folding hard top roof design, unlike the Murcielago soft-top. Being less complex, the new convertible mechanism will be more user-friendly than what the previous V12 models offered, while still remaining lightweight thanks to the use of advanced materials.
Pricing for the new model is of course yet to be announced. It is likely to cost more than the normal Aventador though, which currently retails in Australia for $754,600.