BMW's first 'i' brand vehicle, the BMW i3, will launch in Australia in November, bringing all-new levels of efficiency and performance to the city car segment.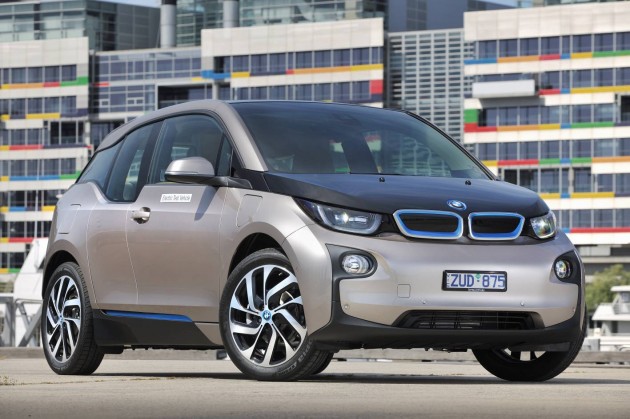 Not only is the i3 an advanced step for BMW, being its first production range-extendable electric vehicle, the i3 demonstrates automotive sustainability thanks to innovative construction. It's made using plenty of carbon fibre reinforced plastic for the passenger cell, and showcases many 'green-living' characteristics.
Simply looking at the exterior, it doesn't take a second to realise it's something quite unique and futuristic. In fact, it is, according to BMW, the world's first premium vehicle that has been designed from the ground up as a electric-based model.
By far the most impressive element of the i3 though is the powertrain. It will be available in two specifications in Australia; a fully electric setup and a range-extended version.
The electric-only model is able to sprint, producing zero emissions mind you, from 0-100km/h in an impressive 7.2 seconds. The top speed is limited to 150km/h to maximise range. Speaking of range, owners can expect to achieve around 130-160km per full charge.
When it comes time to recharging, BMW provides a special cable as standard with the car which allows the i3 to be recharged via a regular wall socket. Using this method it takes around 11 hours to fully recharge.
Optionally, customers can buy a BMW i Wallbox Pure from the genuine accessories catalogue. It reduces recharging time to six hours thanks to a 3.7kW unit running at 16 amps.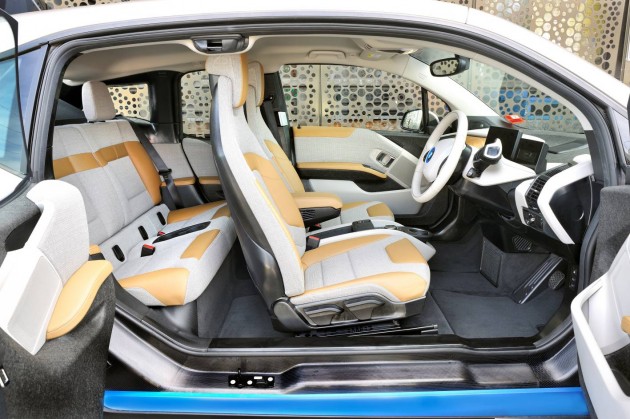 If you aren't interested in recharging as much, the range-extender package adds a 650cc two-cylinder petrol engine which produces 27kW. The role of the unit is to maintain charge at a certain level, continuously switching on and off as required.
Due to the weight of the petrol engine, performance does suffer somewhat compared with the electric-only model. Acceleration from 0-100km/h takes 7.9 seconds, with the top speed remaining at 150km/h. It offers a maximum range of around 240-300km.
Prices for both variants are as follows (excluding on-road costs):
BMW i3 (electric) – $63,900
BMW i3 (range-extender) – $69,900
We hope to get our hands on one of these interesting little machines to review it for you and uncover more of the nitty-gritty details. Stay tuned.