Quite predictably, the new FPV GT F performance sedan has been an instant success. Even though it doesn't arrive until later this year, dealers from around the country have already been approached by interested buyers and in some case, dealers have sold their allocation.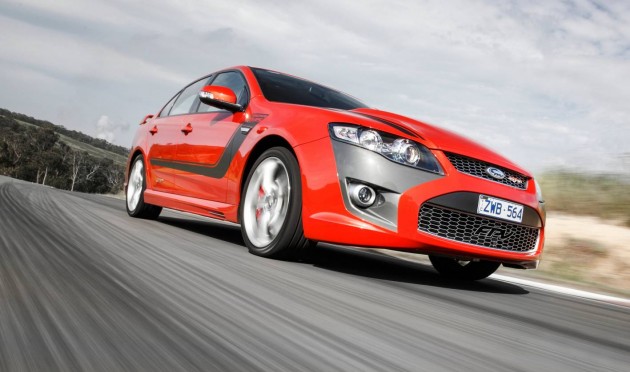 Ford is making just 550 examples of the GT F, with 50 going to New Zealand. In Australia, one dealer in particular has already sold all of its 12 that it gets and has had to turn away six other buyers. The dealer sold three out of its four Pursuit ute examples too.
With the GT F being the last-ever Ford Falcon-based GT, it's no surprise really that 550 are going to be snapped up very quickly indeed. Bob Graziano, Ford Australia president and CEO, spoke about the popularity in a statement, saying,
"We knew the FPV GT F sedan and the Pursuit ute were going to be important celebration vehicles for us but more importantly our loyal FPV customers. But the response has even amazed our dealers.

"The passion and enthusiasm being displayed by our customers for these vehicles is a reflection of the passion our design and engineering team have brought to the table in developing and building these cars."
Some buyers are even going to the length of ordering specific build numbers to go with their collection of older GTs. In fact, around 200 build number requests have been placed.
Ford says that one customer has every model GT Falcon since the EB GT. He has 10 GTs all up including a daily driver. Most of his cars are a 22 build number. Other popular numbers include 007, 011, 017 040, 077, 101, 117, 192, 300, and 302.
We're sure many have placed an order for 500, or 550, which would be the last-ever Falcon GT.
The special model will be revealed and will launch soon with prices starting at $77,990 for the sedan, and $52,990 for the ute version.
Official specifications are yet to be announced, however, rumour has it the engine will produce 351kW to pay tribute to the original 351-cubic-inch Falcon GT of the 1960s and 1970s.
Please note: FPV GT-P pictured