A video has surfaced online giving us our first preview of the new Kia Stinger's engine sound. It also shows the car in production form, in a stylish dark grey colour.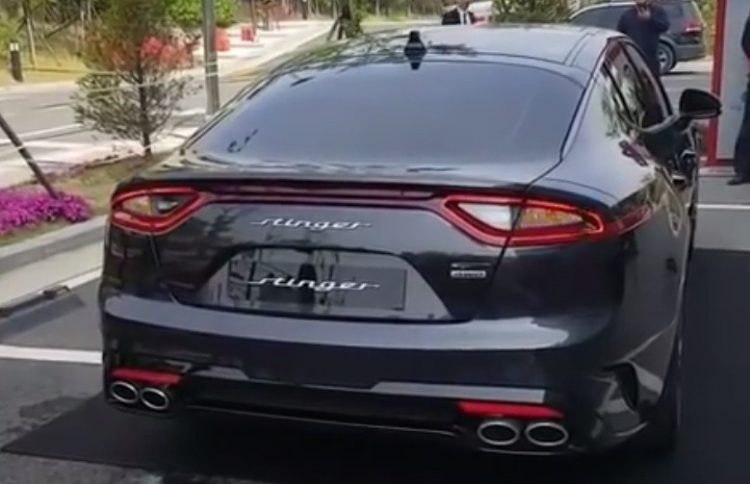 We don't get to hear the new sports sedan accelerating down the road, as the Stinger was on display during what looks to be some kind of 'first-look' function or media event.
The car is idling during the walk-around video, and at various points the person in the driver's seat gives the engine a bit of a tickle. How's it sound? Well, from this it doesn't seem all that meaty but it is hard to tell.
There's a distinct rasp as the unit quickly sprints up the rev range, in typical turbo six-cylinder fashion, but apart from that it doesn't sound like there's any extra crackle or pop. Sometimes engines can sound a lot different under load though so we'll have to wait to see some on-road driving before making firm judgement.
As we already know, the Kia Stinger will come in as Kia's most powerful production passenger car and also its quickest. The top-spec variant uses a 3.3-litre twin-turbo V6 producing 276kW and 510Nm, capable of covering 0-100km/h in 4.9 seconds.
Australia will receive a couple of variants, including a 2.0-litre turbo-petrol four-cylinder version generating 188kW. Both come with an eight-speed automatic gearbox with rear-wheel drive, although there will be all-wheel drive options abroad.
The new model arrives in Australia later this year, with prices yet to be confirmed. Click play below for a preview.