Honda has revealed a new model which can only be described as miniature HR-V at the Sao Paulo motor show in Brazil. It's called the Honda WR-V.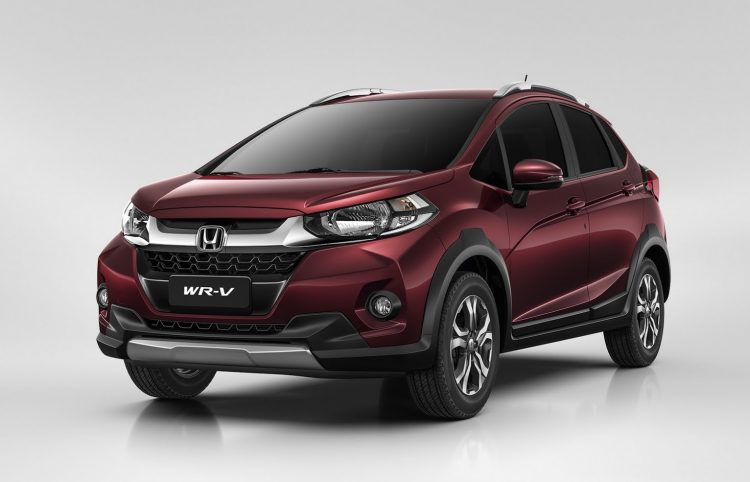 Developed for emerging markets, the WR-V is a compact crossover designed for tight city streets and urban adventure. Specifically, it was designed in Brazil for the South American market, featuring a very similar styling theme as the slightly larger HR-V.
At the front is a perched up set of headlights and bulky grille area giving it the impression of being bigger and tougher than it might be, while there's a short stubby bonnet and tall roof to provide optimum cabin space.
Power reportedly comes from a 1.5-litre four-cylinder engine producing around 85kW. It's understood the engine is capable of running on ethanol using a clever flex-fuel engine management system.
Speaking about the new model, Honda global CEO Takahiro Hachigo said:
"The introduction of this all-new WR-V is a testament to Honda's commitment to the South American market, and we will continue to deliver more products unique to Honda that please our customers."
Production for the WR-V is set to commence early next year. It will be produced in Brazil, and, suffice to say, it won't be entering the Australian market any time soon.