A little teaser image of the all-new Mazda MX-5 has been sent out, showing the new roadster wrapped up in a large cloth. It will be undressed on September 3.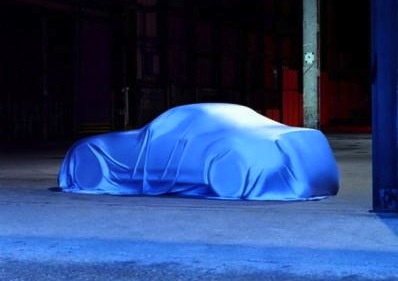 Not much is revealed in the image, obviously, but we can see some bolstered wheel arches that seem to be carried over from the outgoing model.
From there, it's set to be entirely different, adopting design cues from the company's latest KODO design language also seen on the latest Mazda3 and Mazda6.
We can expect a sharper front end with a dropping central grille, curvier panel profiles, and a swept-up rear end as you can just see in the image.
Mechanically, the new MX-5 will be at least 100kg lighter in weight than the outgoing model, with a lower centre of gravity to further improve handling and precision.
Details about the engine are yet to be revealed. It's believed it will come with either a 1.5- or 1.6-litre turbo, or a naturally aspirated engine like the current model only with advanced SkyActiv technology so it is more efficient.
This should be one to look forward to, and we're sure many enthusiasts are eagerly waiting to see what Mazda comes up with for the iconic roadster.