The next-gen entry version of the Audi R8 will reportedly drop the 4.2-litre V8 and instead use a turbocharged V6, all in the name of cutting emissions and fuel consumption.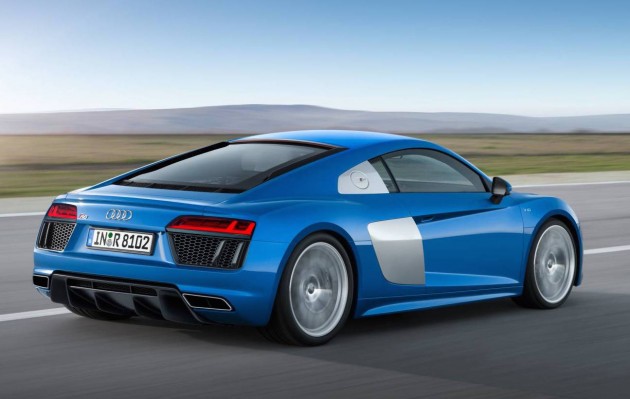 As anyone who has been in or driven a V8 Audi R8 will tell you, the sound and performance of the engine is the quintessential element of the supercar. Swapping to a turbo V6 may upset some of the fans.
However, there might be more than a few benefits. According to a Car Magazine report Audi will use a 2.9-litre twin-turbo V6 producing around 330kW. This would ensure it is at least trumps the current 316kW V8 model.
Fuel economy is set to drop from the current official average of 14.2L/100km (manual), while emissions are also expected to take a big dive. It's believed Audi is looking at a 2.9-litre capacity specifically to conform to China's strict tax brackets, falling under the 3.0-4.0-litre class.
The move is not exactly out of the ordinary. Many companies are dropping naturally aspirated engines and replacing them with smaller-capacity and boosted units. Mercedes-AMG replaced its 6.3-litre V8 with a 4.0-litre twin-turbo V8, while BMW M dropped the 5.0-litre V10 from the M5 in recent years and replaced it with a 4.4-litre twin-turbo V8.
We needn't be too concerned just yet as the next model isn't likely to debut for another few years. Enjoy the V8 while it lasts.